MURDERED 5 NOVEMBER 2008
Reporter, "Expreso Matamoros", Matamoros, Mexico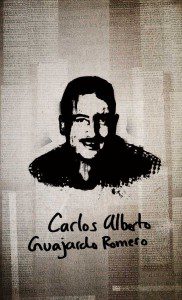 Join us in demanding justice Carlos Alberto Guajardo Romero, the 37-year-old left home to cover a confrontation between military forces and drug traffickers in Matamoros on 5 November 2010. His pickup was reportedly shot at least 20 times as he was heading for the Secretariat of Homeland Security to gather more information. National news reports said army officers had fired at the journalist's unmarked truck mistaking him for a gunman involved in the shooting – part of a major operation targeting Antonio Ezequiel Cárdenas Guillén, the kingpin of the Gulf drug cartel. The army deployed 150 soldiers, three helicopters and 17 vehicles; besides Guajardo and Cárdenas, three soldiers and four other gang members were killed.
At the same time, the government announced a strategy to protect journalists from death threats from common criminals, drug cartels and even the authorities. But IFEX members strongly denounced the programme – having been devised and run entirely by government officials.
Take action and send a letter to the authorities demanding an immediate and open investigation into this case here
International Day to End Impunity is on 23 November. Until that date,  we will reveal a story each day of a journalist, writer or free expression advocate who was killed in the line of duty.