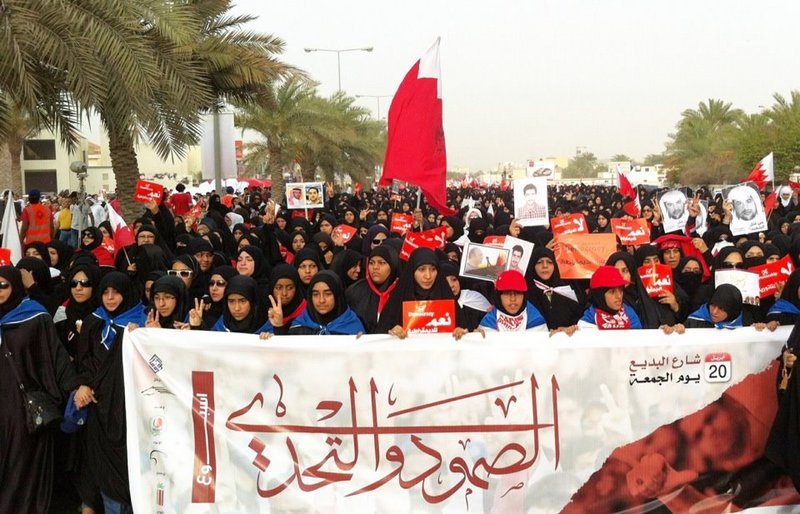 Index condemns the arrest and deportation of foreign journalists covering demonstrations against the Bahrain Grand Prix this past weekend.
Three journalists from Channel 4, including foreign affairs correspondent Jonathan Miller, were arrested while filming a demonstration on Sunday. The arrest of the journalists, along with a local driver and prominent Bahraini human rights activist was reportedly "aggressive".
Bahrain's Information Affairs Authority (IAA) tweeted today that the journalists were in violation of "media rules" for entering the country without accreditation.
International media was given limited access to the country during the controversial race, as journalists from Sky News, Financial Times, CNN, and Reuters were denied entry. According to the Bahrain Centre for Human Rights, Japanese journalists from Asahi Newspaper were detained while covering protests. Local fixers and journalists are also under threat — photojournalist Mazen Mahdi claimed that police threatened to break his camera while covering a protest yesterday. Blogger and activist Mohammed Hasan was arrested and detained on Friday, and arrested once again Sunday with journalist Colin Freeman of the Sunday Telegraph. He was reportedly beaten during his initial arrest.
While the IAA has claimed that it allows the foreign media and workers to monitor ongoing unrest freely, this has not been the case. Journalists and rights workers were barred from entering Bahrain in the time leading up to the anniversary of Bahrain's unrest, 14 February.
Bahrain should allow foreign media to have unfettered access to the country, and local fixers and activists should not be targeted for working with international journalists.