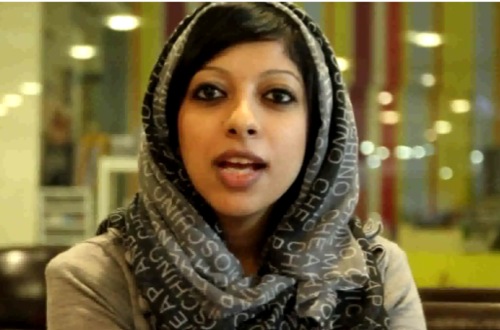 Bahraini human rights activist Zainab al-Khawaja has been sentenced to two months in prison after she allegedly tore up a picture of the ruler of the Gulf kingdom.
Al-Khawaja is the daughter of Abdulhadi al-Khawaja, the head of the Bahrain Center for Human Rights, who has been in prison since April 2011. The BCHR was awarded the Index on Censorship Advocacy Award 2012.
Speaking at an Index event at the British parliament earlier this month, Zainab's sister Maryam al-Khawaja called on the United Kingdom to end its support for the Bahraini regime.