Attempts to harvest Iranian users web details may be politically motivated, says the Internet giant. Sara Yasin reports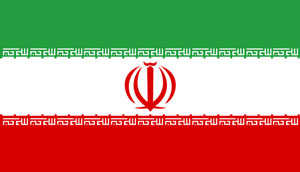 Google has said today that it has "detected and disrupted" a phishing campaign targeting accounts owned by tens of thousands of Iranians through email for almost three weeks. Victims of the attacks were sent messages with links supposedly intended for account maintenance, leading to a fake Google sign-in page where their entered details were stolen.
In a blog post today, the firm said that "the timing and targeting of the campaigns suggest that the attacks are are politically motivated in connection with the Iranian presidential election on Friday."
Reporters Without Borders has named Iran one of the "enemies of the internet" — for targeting cyber dissidents and censoring the web. In the past few weeks, Iran has slowed down internet connections, making it more difficult for web users in the country to access social media or check email. Several websites have also been blocked by authorities leading up to the election — including those of official news agencies — causing 100 state media journalists to send an open letter protesting heightened censorship of news sites.
This is Iran's first presidential race since the controversial elections in 2009, when protesters disputing the results' legitimacy took to the streets. The government's heavy-handed response to the protests left at least 80 dead, according to opposition leaders. Reformist candidates Mir Hossein Mousavi and Mehdi Karroubi, who took part in the 2009 case, are still under house arrest.
Latest posts by Sara Yasin
(see all)