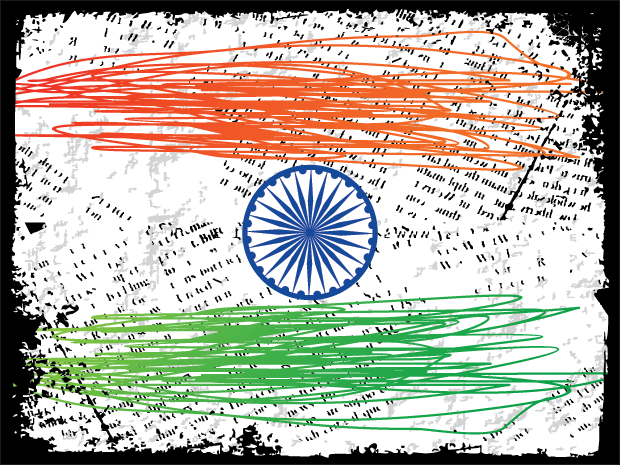 Improbable as it may seem, but 67 Kashmiri university students were briefly charged with sedition for cheering for Pakistan, and celebrating its win over India, during an Asia Cup cricket match in early March.
Sections of the Indian Penal Code that they were charged under were the following:
Section 124a – "Whoever by words, either spoken or written, or by signs, or by visible representation, or otherwise, brings or attempts to bring into hatred or contempt, or excites or attempts to excite disaffection towards the Government established by law.."
Section 153 – "Whoever malignantly, or wantonly by doing anything which is illegal, gives provocation to any person intending or knowing it to be likely that such provocation will cause the offence of rioting to be committed shall.."
Section 427 – "Whoever commits mischief and thereby causes loss or damage to the amount of fifty rupees or upwards.."
The students were watching the match in Meerut, at the Swami Vivekanand Subharti University when the ruckus started. According to conflicting reports, the hooting of the Kashmiri students at Pakistan's win caused those supporting India to chase them and throw stones at their rooms. The Kashmiri students protested the next day, but the university officials suspended them for three days as "resentment was growing in other hostels because of their behavior." The police charged them under the Indian Penal Code. After a public outcry, the Uttar Pradesh police dropped the charges, however, there is a battle of words between the police and university officials as to who initiated the charges against the students.
The incident, once again, has exposed the fragile faultlines between Kashmir and India – and the perceived disloyalty of the Kashmiri Muslims to India. The controversy has brought about some harsh reactions, including a tweet by famous lyricist Javed Akhtar that said – "Why the suspension of those 67 Kashmiri students who cheered Pakistan is revoked. They should be rusticated and sent back to Kashmir." Others, like Shivam Vij, took a more nuanced position, stating that, "not taking action against them would have escalated the violence at the university and in the city. The Indian students at the university were responding with the same sentiment that makes Kashmiri Muslims suspect their Hindu minority: the sentiment of nationalism. How acceptable would it be to a Pakistani if some in Pakistan openly and publicly cheered for the Indian cricket team in a match against Pakistan?"
Tidbits from Kashmir also help cement this view of the Muslims from the Kashmir Valley to the rest of India. Reports that firecrackers celebrated Pakistan's win all night, and that a skirmish between Indian army personnel and local Kashmir youth celebrating the results of the match ended in a stabbing. There have also been defiant editorials from Pakistan countering the action against the students, declaring that, "it is not the win of Pakistan but the loss of India against any cricket playing nation that revives interest for cricket in Kashmir. India's loss is a temporary relief from all the melancholy and grief that the people of Kashmir go through on a daily basis, inflicted by the Indian state and its military architecture."
While this incident in question might have, on the surface, been about cricket and extremely ungentlemanly behavior, very quickly it seemed to have translated into politics as usual. A outcry about serious charges against university students – Kashmiris who had travelled far from home to obtain an Indian degree – was raised by many Indians in the media, by the Chief Minister of Jammu and Kashmir, and international groups. Many of these students were in Meerut given under the PMSSS, or the Prime Minister's Special Scholarship Scheme, meant to enhance job opportunities for Kashmiri youth, meant mainly for low-income families. This is part of a larger drive to assimilate Kashmiri youth into the mainstream economic and educational life of India.
Indian Express's Shekhar Gupta lamented the controversy given cricket's globalized nature where it is increasingly normal to cheer for favourite player from another country. Instead he feels that "India's majority has a minority complex" and this is coming to the fore "when the BJP is surging ahead, and not because of any mandir, tension with Pakistan, or rash of terror attacks. And when, in fairness, you have to acknowledge that there isn't even a vaguely communal appeal in its leader Narendra Modi's campaign message. India has had a 13-year period of total peace, unprecedented in its independent history. There has been a steep decline in terror incidents. Even the Maoists seem to be shrinking slowly. And yet, our level of jingoism is as if we were approaching an imminent war, as if India were under siege, its borders getting violated with impunity, the enemy at the gates." Many echo Gupta's view, fearing that those who believe the BJP under Narendra Modi will form government after the elections in April 2014, might be quick to adopt the jingoistic Hindu nationalism the party was based on.
Adding a layer to this incident is an interesting point of view offered by journalist Prayaag Akbar who writes about India's many Muslims who feel affinity towards Pakistani cricket team, but are rarely called out for it, unlike the Kashmiri Muslims. He writes – "that some Indian Muslims, not just Kashmiris, support Pakistan during cricket matches must be acknowledged. But categorisation is self-fulfilling, some will say, and sport excites tribalism. It does not immediately follow—and this seems to be the consideration at the crux of the issue—that they will support Pakistan in a war against India. Yet it does not immediately follow that they will not, either. No one on either side of the debate can assert their position with complete confidence. What we can say with certainty is there has been a failure of assimilation, that has in part been caused by a rarely acknowledged, yet generally accepted, narrowed definition of what it means to be Indian."
Cricket, criticisms and cartoons cannot be simply deemed seditious by the Uttar Pradesh police because they are problematic. And, ironically, this is in the shadow of the largest democratic exercise in the world, the Indian elections, a month away.
This article was published on March 13, 2014 at indexoncensorship.org
Latest posts by Mahima Kaul
(see all)