Malaysian cartoonist Zulkiflee Anwar Haque, aka Zunar, is currently in the UK to raise awareness ahead of his court case in his home country at the start of next month. He is facing nine charges of sedition for criticising Malaysia's judiciary over the recent incarceration of a Malaysian opposition leader and could be sentenced to a maximum of 43 years imprisonment.
While in the UK, Zunar will be part of an exhibition at the Cartoon Museum.
"I want people to understand the situation in Malaysia through cartoons," he said during an interview with Index on Censorship. The full video can be seen above.
"I will never stop," he added. "It is my right as a citizen to express my view and my responsibility as a cartoonist to give alternative views."
Zunar and his work have been repeatedly targeted by the Malaysian authorities. In September this year, police opened an investigation on his latest book of political cartoons, Sapuman – Man of Steal. A sales assistant who manages online sales of the title was questioned by police under the Sedition Act. A number of his cartoon books been banned by the government.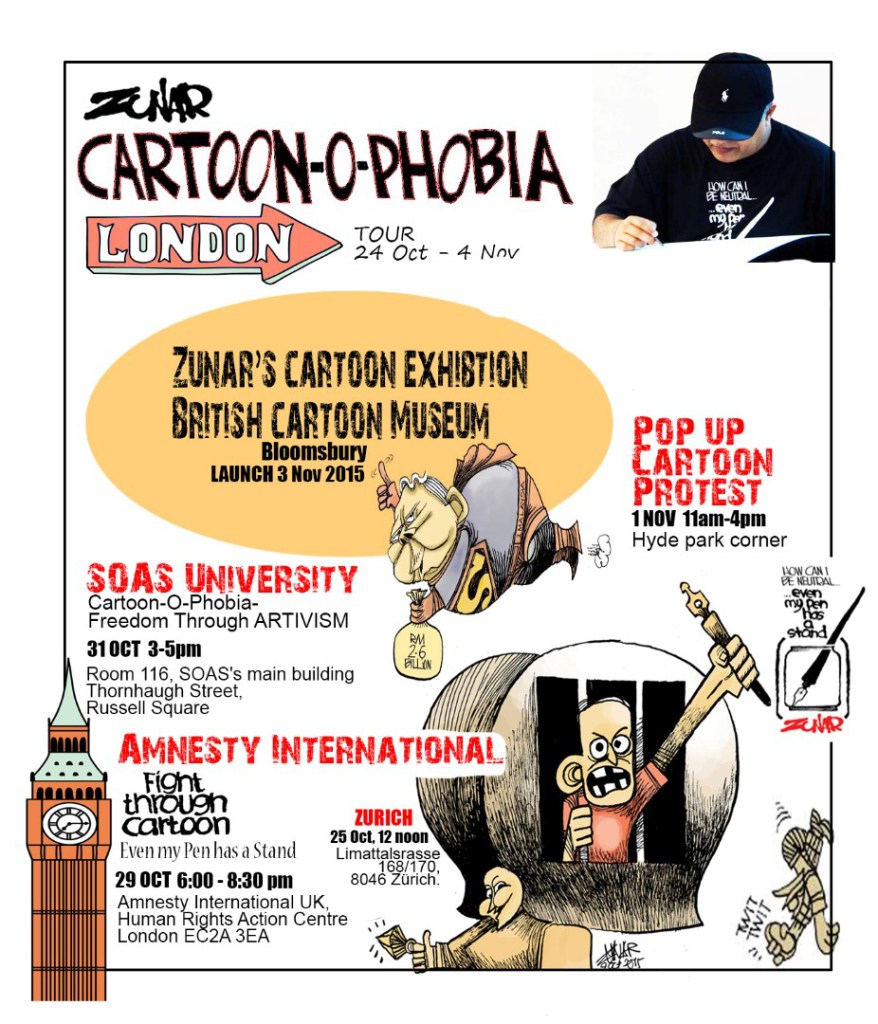 This article was posted on 29 October 2015 at indexoncensorship.org