[vc_row][vc_column][vc_column_text]
Update: Since this article was published, Zunar has been arrested on charges of sedition.
Zulkiflee Anwar Haque, aka Zunar, a Malaysian political cartoonist, continues to face harassment from the government and its supporters due to his work.
His cartoons and books have previously been banned and confiscated for being allegedly "detrimental to public order", he is to stand trial on nine charges of sedition in January, which carries a 34-year sentence if he is convicted, and he is currently banned from leaving the country.
Earlier today a mob of 30 people – who he called "pro-government thugs" – surrounded him at the opening of his new exhibition of satirical cartoons, threatened him and damaged some of his artwork.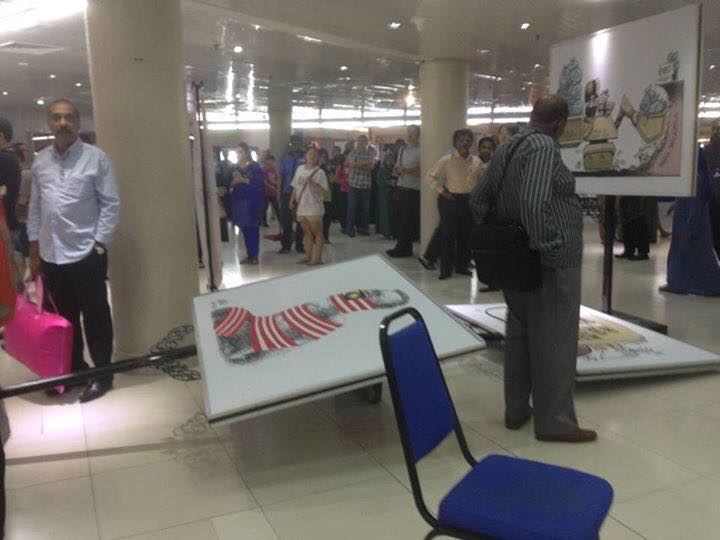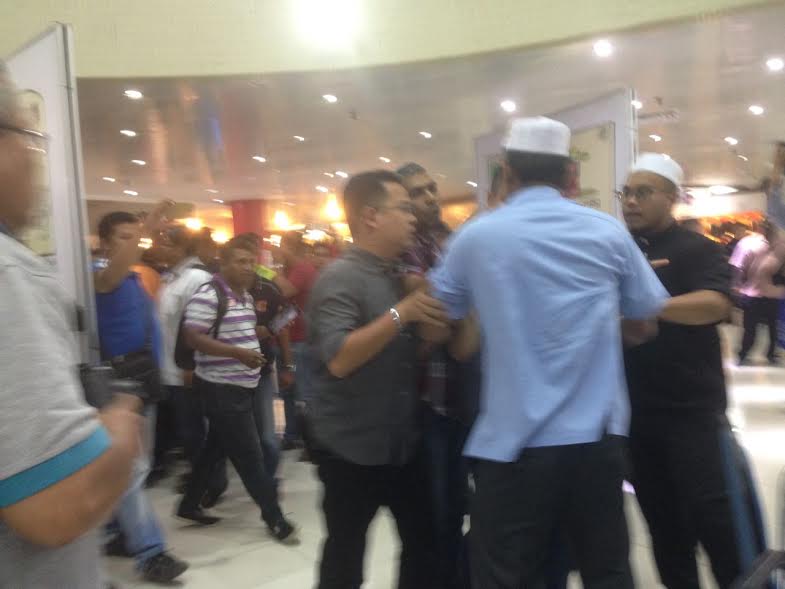 "They were very hostile for the first 20 minutes because I was alone with friends," Zunar told Index. "They pulled my shirt and threw a punch at me, but people came and rescued me."
As the situation became more unmanageable, police were called in, followed by riot police, to contain the mob. No arrests were made.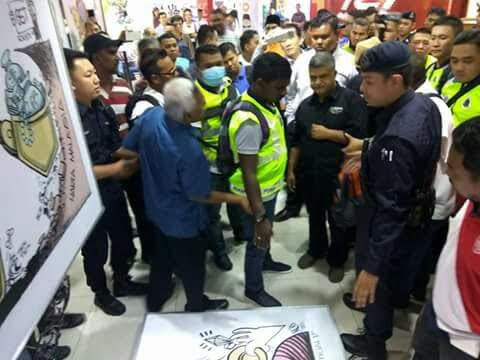 "I was very scared but I stayed calm – I didn't react," Zunar added.
The exhibition had only been open for a few hours before being forced to close. Zunar has taken the decision to close the exhibition permanently due to safety concerns and told Index he will seek more secure locations for future exhibitions.
Such attacks are becoming more common in Malaysia, as being in opposition to the government becomes ever-more difficult. Last week a similar crowd interrupted a speech by the opposition MP on Khalid Samad on the grounds of the county's Parliament.
Last Friday, on the eve of a massive Bersih protest in the Malaysian capital of Kuala Lumpur, the activist Maria Chin Abdullah was arrested, prompting many thousands of people to take to the streets in yellow t-shirts to demand her release.
Protesters are also calling for free and fair elections and for the Malaysian Prime Minister, Najib Razak to resign.
"The Malaysian government is now a minority government, with the ruling party only receiving about 47% of the popular vote," Zunar explained. "So the Malaysian government will now do anything they can to ensure they remain in power, including fostering and supporting this kind of chaos and attack pro-democracy activists."
Talking about his upcoming trial – which was due to take place back in November 2015 – Zunar said: "I don't put any hope in the system. I would like to highlight again that this is politically motivated. It's not about the strength of the evidence against me, it's not about how good the witnesses are, in Malysia it depends on the judges. And if we are lucky enough we will find one or two independent judges – that is the best we can hope for."
Zunar is more than willing to stand trial, however, to highlight the abuses of freedom and democracy in Malaysia for all the world to see.
In the meantime, as ever, he will continue to draw.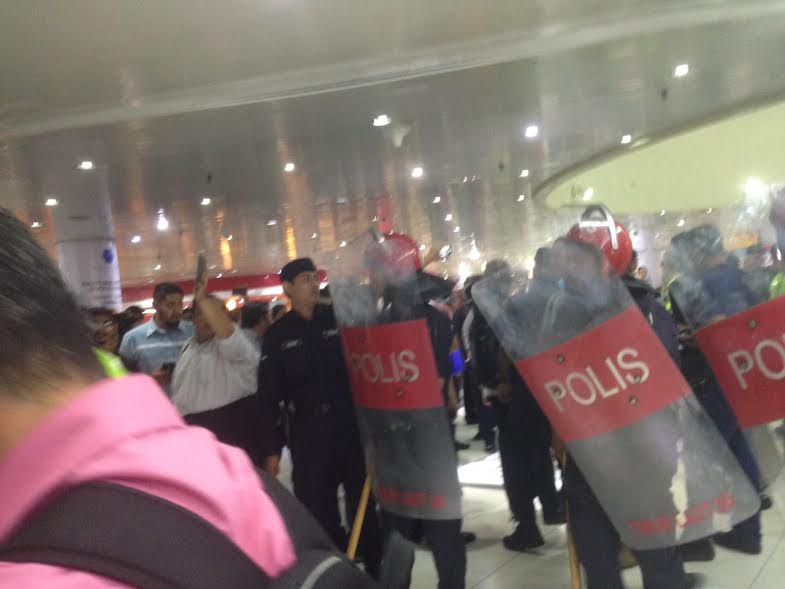 [/vc_column_text][vc_basic_grid post_type="post" max_items="4″ element_width="6″ grid_id="vc_gid:1480182362387-e768b001-afd7-3″ taxonomies="4218″][/vc_column][/vc_row]