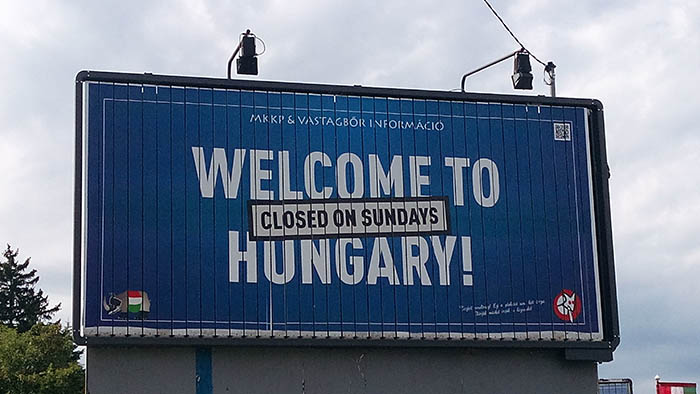 Hungary's high tide of populism was beaten back briefly in October 2016 when prime minister Viktor Orban's referendum on closing the door on refugees was ruled invalid after just 44% of the population bothered to show up and vote.
The country's Two-tailed Dog Party don't take credit for the result, but were certainly part of the mass soft power endeavour that defeated the referendum, and they used a tact rarely seen in Hungarian politics today: humour.
They urged voters to "Vote invalidly!" by answering both yes and no. "A stupid answer to a stupid question."
What officially became known as the Two-tailed Dog Party in 2006 has been around since 2000, when it was a group of street artists fronted by Gergely Kovács. In their current form they parody political discourse in Hungary with artistic stunts and creative campaigns.
The Two-tailed Dog is a vital alternative voice following the rise of Orban and is now a registered political party ready to contest in 2018's parliamentary elections. They can no longer be written off as a joke.
When the prime minister started plastering Hungary with anti-immigrant posters with slogans like "If you come to Hungary, you may not take jobs away from Hungarians," and "If you come to Hungary, you must respect our culture," the Two-tailed Dog responded with a billboard campaign of their own: "If you are Hungary's prime minister, you have to obey our laws,"; "Come to Hungary by all means, we're already working in London."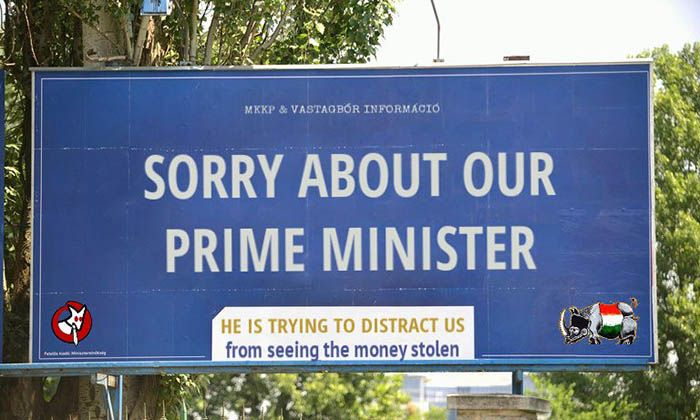 The lampooning was largely crowdfunded, and volunteers from around the country were on hand to erect 500 outdoor billboards and over 100,000 smaller posters.
When Orban introduced the national consultation on immigration and terrorism in 2015, as part of a series of xenophobic measures to repel tens of thousands of migrants and refugees, and plastered cities with anti-immigrant billboards, the Two-tailed Dog launched mock questionnaires and even more billboards and posters.
Relentlessly attempting to reinvigorate public debate and draw attention to under-covered taboo topics, the party's recent efforts also include painting broken pavement to draw attention to a lack of public funding.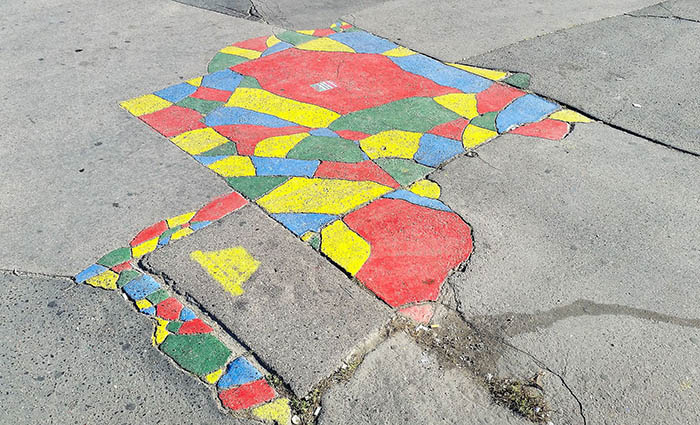 "It would be important for people to be able to discuss things again and for the atmosphere in the country to finally improve and change back to normal," Kovács says.