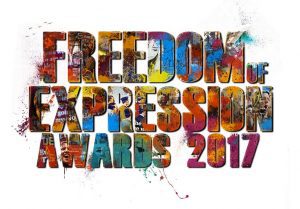 A well-known academic who teaches African studies and political history at the University of Rabat since returning from exile, Maati Monjib co-founded Freedom Now, a coalition of Moroccan human rights defenders who seek to promote the rights of Moroccan activists and journalists in a country ranked 131 out of 180 on the Reporters Without Borders Press Freedom Index. His work campaigning for press freedom – including teaching investigative journalism workshops and using of a smartphone app called Story Maker designed to support citizen journalism – has made him a target for the authorities who insist that this work is the exclusive domain of state police. For his persistent efforts, Monjib is currently on trial for "undermining state security" and "receiving foreign funds." He faces much persecution by police and isn't allowed to travel.
"We lead an everyday struggle to defend citizens, journalists and artists who are persecuted and slandered," Monjib told Index on Censorship.
Monjib has twice been on hunger strike, in September and October 2015, resulting in the lifting of his ban on leaving the country. A ban was also lifted on three of his co-accused, two leaving for France and one for Holland, who now continue their struggle for freedom of expression and freedom of the press in their host countries.
In November 2016, the Administrative Court decided that Freedom Now is completely legal. On the same day, a dozen policemen, two in uniform, broke into Monjib's home and harassed family members and neighbours.
See the full shortlist for Index on Censorship's Freedom of Expression Awards 2017 here.