Iranian Kurdish journalist Behrouz Boochani fled the city of Ilam in Iran in May 2013 after the police raided the Kurdish cultural heritage magazine he had co-founded, arresting 11 of his colleagues. He travelled to Australia by boat, intending to claim asylum, but less than a month after arriving he was forcibly relocated to a "refugee processing centre" in Papua New Guinea that had been newly opened.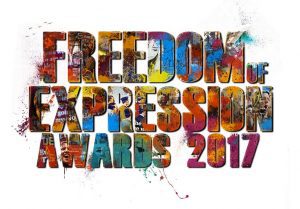 Imprisoned alongside nearly 1,000 men who have been ordered to claim asylum in Papua New Guinea or return home, Boochani has been passionately documenting their life in detention ever since. Publicly advertised by the Australian Government as a refugee deterrent, life in the detention centre is harsh. For the first 2 years, Boochani wrote under a pseudonym. Until 2016 he circumvented a ban on mobile phones by trading personal items including his shoes with local residents. And while outside journalists are barred, Boochani has refused to be silent, writing numerous stories via Whatsapp and even shooting a feature film with his phone.
"I have never stopped thinking and working as a journalist. Despite attempts to silence me, I have not been silenced," Boochani told Index on Censorship.
See the full shortlist for Index on Censorship's Freedom of Expression Awards 2017 here.