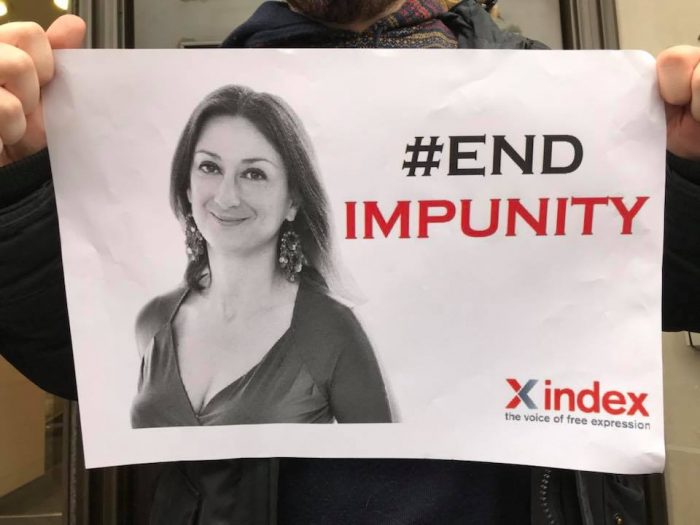 Journalists who dare to investigate powerful people or companies are facing increasingly expensive legal threats to stop them publishing.
Daphne Caruana Galizia, the Maltese investigative journalist who was assassinated in October 2017, was just one reporter who fought against these lawsuits. Strategic Litigation Against Public Participation (Slapp) lawsuits are not new nor are they limited to the media world, but they are incredibly powerful.
Daphne's son Paul said: "Slapp lawsuits are designed to remove the truth from circulation by making it too expensive to assert. Malta's political and business elite used them extensively against my mother Daphne Caruana Galizia who always stood her ground but, as an independent journalist, paid a heavy price in terms of stress, time wasted and money spent on her own defence."
Leading freedom of expression advocates are worried about the power of these lawsuits and the way they are being used to stop publications.
Jodie Ginsberg, CEO of Index, said: "Having a media that is free to investigate corruption and abuse of power – and free to publish the results of those investigations – is fundamental to democracy. These vexatious lawsuits – deliberately aimed at preventing journalists from carrying out such work – must be stopped."
Jonathan Price, a barrister with Doughty Street Chambers, said: "Media plurality and diversity are essential to a functioning democracy. But bloggers, citizen journalists, small-scale specialist publications and NGOs are most vulnerable to Slapp activity. A large corporate entity or wealthy individual is able to outspend and out-resource these independent media outlets well before any substantive court decision as to the merits of a particular case. All parties are aware of this inequality of arms, and just that simple awareness is enough to deter many small publishers from investigating and reporting on large corporates and wealthy individuals.
He added: "So there is the visible, practical censorship that is achieved by tying media organisations (of all sizes) up in spending time and money on possibly baseless litigation. And there is the self-censorship applied by the smaller publishers so as to avoid the dread of receiving a lengthy, highly aggressive letter from expensive libel lawyers."