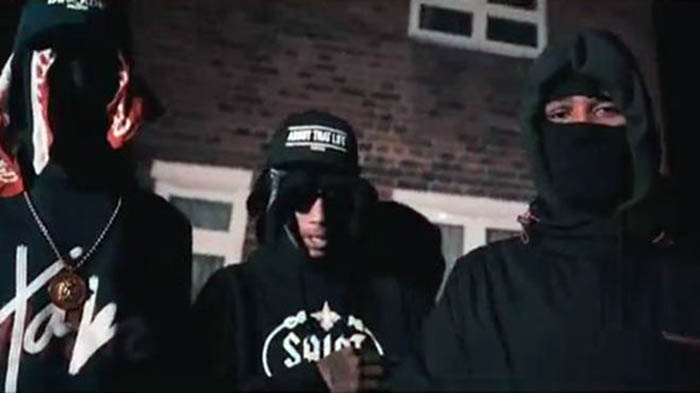 Five members of the 1011 gang have been banned from making "drill" music, a type of hip hop characterised by its violent and aggressive lyrics, without police approval.
The Metropolitan Police sought an unprecedented Criminal Behaviour Order (CBO) against the teenage and young adult defendants, prohibiting them from making music that includes lyrics that encourages violence.
A judge ruled in favour of the CBO on Friday 15 June. As part of the three-year order, certain words and themes must not be included in their lyrics, including death, injury, a list of gangs and certain postcodes associated with gang activity.
Also, the Metropolitan Police must be made aware in advance of any new music videos or performances by the group. If requested, police must be granted access to performances. Police must be granted access to social media accounts to check the content of unpublished materials.
"Banning a kind of music is not the way to handle ideas or opinions that are distasteful or disturbing," Index on Censorship CEO Jodie Ginsberg, said. "This isn't going to address the issues that lead to the creation of this kind of music, nor should we be creating a precedent in which certain forms of art – which include violent images or ideas – are banned. We need to tackle actual violence, not ideas and opinions."
Myles Jackman, obscenity lawyer and legal director for the Open Rights Group, joined Index at the court. "The order was unduly onerous and not in line with articles 8 and 10 of the Human Rights Act," he said. "This is a very worrying indicator for freedom of expression because the police have had a win and in all likelihood they will try again."
Drill music originated in Chicago, USA, and was exported to south London through YouTube videos. It is the belief of the Metropolitan Police that drill music is responsible for fuelling an escalation in murders and other violent crimes around London.
A number of drill music videos, which tend to feature masked and hooded gangs, have already been removed from YouTube, although it is unclear whether this was the result of a request by the Metropolitan Police.
This article was updated on 18/6/2018 to provide additional details on the nature of the prohibitions.