[vc_row][vc_column][vc_column_text]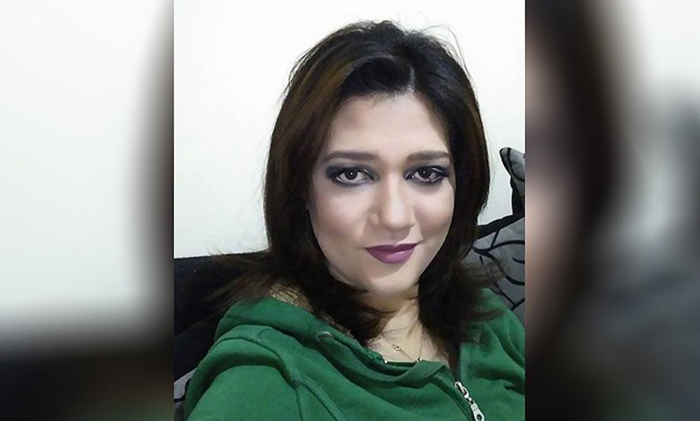 On International Women's Day Doughty Street Chambers and Index on Censorship renew calls for the threat of arrest to be dropped for Egyptian women's rights defender Amal Fathy.
Ms Fathy, who made a video about her experience of sexual harassment in Egypt, was arrested in May 2018. She was initially arrested with her husband Mohamed Lotfy, and their two-year-old son. Lotfy leads the Egyptian Commission for Rights and Freedoms (ECRF), an award-winning organisation which coordinates campaigns for those who have been tortured or disappeared. Lofty and their son were released, but Ms Fathy remained in detention and was charged in relation to her social media post. She spent 230 days in prison on charges including "spreading fake news national security" and "belonging to a terrorist group".
In July 2018 Index on Censorship, the Egyptian Commission for Rights and Freedoms (ECRF) and counsel at Doughty Street Chambers, Caoilfhionn Gallagher QC, Jonathan Price and Jennifer Robinson, filed an appeal against Egypt with an expert United Nations body, the Working Group on Arbitrary Detention (WGAD). The appeal concerned Ms Fathy's then ongoing detention and it called on the WGAD to issue a finding that her detention is arbitrary and in violation of Egypt's obligations under international law, to call for her immediate release, and to ask Egypt to investigate her unlawful detention and to award her compensation.
Since the urgent appeal was filed, on 29 September 2018, Ms Fathy was convicted in relation to the first prosecution on charges of spreading fake news undermining national security and possessing indecent material and sentenced to two years in prison and a fine. Her appeal was dismissed on 30 December 2018. She has one final appeal to the Court of Cassation and was granted bail pending the appeal outcome. Her conviction was widely condemned, including by Amnesty International and by UN experts.
Ms Fathy also faces a separate state security prosecution which alleges belonging to a terrorist group. After significant international pressure and condemnation, she was released on 28 December 2018 with restrictive house arrest conditions pending trial. These restrictions were relaxed on 9 February 2019, but she remains at risk of imprisonment for exercising her internationally protected right to free speech and faces a further trial.
Index on Censorship, ECRF and counsel have continued to take action to secure justice for Amal Fathy. In recent weeks, on 25 February 2019, they filed further information with the WGAD at its request. The UN Special Rapporteur on the promotion and protection of human rights and fundamental freedoms while countering terrorism, Fionnuala Ni Aoláin, in her report to the Human Rights Council, currently in session in Geneva, described Amal Fathy's case as one part of a disturbing trend:
"Civil society actors of all walks of society – academics, prominent human rights defenders, such as Ms. Amal Fathy, a member of the Egyptian Commission for rights and freedoms, Mr. Cemil Tekeli, professor of law at Medeniyet University in Istanbul and a member of the International Jurists Union, Mr. Taner Kilic, Chair of Amnesty International Turkey, Mr. Saeed Baloch is the General Secretary of the Pakistan Fisherfold Forum and a member of the Human Rights Commission of Pakistan, as well as individuals working for national and international NGOs, bloggers, writers, lawyers, translators, doctors, artists, film directors, such as Mr. Oleg Sentsov, representatives of indigenous and minority groups, trade union activists, refugees as well as entire groups, such as women and LGBTI activists, religious and indigenous groups, even individuals from entire countries, are increasingly subjected to a range of overlapping harassment measures broadly linked to countering terrorism. Importantly, multiple allegations… point to the layered, overlapping and sustained nature of the measures taken to target members and groups of civil society. The ensuing exponential cumulative impact aims to discredit civil society as a whole."
Caoilfhionn Gallagher QC of Doughty Street Chambers said:
"Amal Fathy spent 230 days in prison, in unsanitary and unsafe conditions, without meaningful access to her lawyers, and away from her family and young son. Despite having now finally been released on bail, she continues to face imprisonment for speaking out about the rights of women in Egypt. On International Women's Day 2019, we call on the international community to condemn Egypt's flagrant breaches of her basic rights to liberty, due process and dignity."
 "The voices of women who are silenced worldwide for speaking out against harassment must be heard," said Index on Censorship chief executive Jodie Ginsberg. "How many of us would be willing to speak out against abuse and injustice knowing we would be forcibly removed from our loved ones and forced to languish in jail for doing so? We urge the international community to renew its condemnation of Egypt's actions and show support for the rights of women and of freedom of speech."
The organisations have requested the WGAD to:
gather, request, receive and exchange information and communications from the Egyptian Government in relation to this case;
render an opinion on Ms Fathy's case, including her period in prison and the ongoing restrictions on her liberty, finding that Egypt has failed to adhere to its own obligations, and violated the rights of the complainants, under international law; and
call for Ms Fathy's unconditional release and for Egypt to award her compensation.
The next WGAD session will take place in April 2019.
Ms Fathy's case has been covered widely in the media: here, here and here.
[/vc_column_text][/vc_column][/vc_row][vc_row][vc_column][vc_basic_grid post_type="post" max_items="4″ element_width="6″ grid_id="vc_gid:1552043247516-5d55a87c-b38d-6″ taxonomies="25926, 7376″][/vc_column][/vc_row]