At the end of every year, Index on Censorship launches a campaign to focus attention on human rights defenders, artists and journalists who have been in the news headlines during the past twelve months and their oppressors.
This year, we asked for your help in identifying the Tyrant of the Year. There was fierce competition, with many rulers choosing to use the cover of Covid lockdowns to crack down on their opponents.
Heartbreakingly there was fierce competition – with too many repressive regimes in the running. However, your views were clear.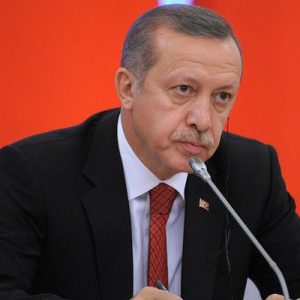 The crown for the most oppressive Tyrant of 2021 goes to Turkish President Recep Tayyip Erdoğan.  
We can think of a few reasons why Erdoğan claimed the top spot. He refuses to release civil society leader Osman Kavala, imprisoned since 2017 despite being acquitted twice. Student LGBTQ+ artwork and campaigning on International Women's Day has also led to arrests in the country.
He has also, perhaps ironically, become the first European leader to withdraw from the Istanbul Convention on violence against women. Kurds have also continuously seen their rights to freedom of expression curtailed while opposition politicians such as the Democracy and Progress Party's Metin Gurcan have also been jailed for criticising the president. 
While Erdoğan topped this year's poll, two other names pulled in plenty of votes: China's Xi Jinping came in second with Syria's Bashar al-Assad following closely in third.
The December poll saw huge amounts of traffic on our website with thousands of votes cast. We also saw the number of cyber attacks on our site double during the period, suggesting that it had annoyed some of those in the poll or their supporters.
We give thanks to all those who voted, to those continuing to loudly criticise tyrants globally, and remind everyone to stay vigilant to those seeking to silence them and us all.