[vc_row][vc_column][vc_column_text]
"China has little to no freedom of speech and its people are constantly living in fear."
— Rebel Pepper (Wang Liming), Cartoonist, 2017 Arts Fellow
Silence is the oppressor's friend. Targeting those who challenge corruption and injustice – like this year's Freedom of Expression Awards Fellow Rebel Pepper – is the favoured tool of those who seek to crush dissent. We cannot let the bullies win.
With your help, each year we are able to support writers, journalists and artists at the free speech front line – wherever they are in the world – through Index Fellowships. These remarkable individuals risk their freedom, their families and even their lives to speak out against injustice, censorship and threats to free expression.
I am writing now to ask you to support the Index Fellows. Your donation provides the support and recognition these outstanding individuals need to ensure their voices are heard despite the restrictions under which they are forced to live and work.
Your support will help winners like Rebel Pepper, censored by Chinese authorities for his cartoons lampooning the government. Forced into exile, he's now working for Radio Free Asia and living in the USA with his wife and newborn child, and looking for opportunities to showcase his work to a wider audience.
Working with Index, Rebel Pepper also hopes to reach more of his original fans inside mainland China from whom he's been cut off for several years. "There are a lot of terrible things recently" says Rebel Pepper, "the CCP's control of society is becoming more and more severe, people get less and less chance of real news from outside, and vice versa." Nonetheless, "this award give  me energy to keep walking on the cartoon creative road".
I hope you will consider showing your support for free speech and the Index Fellows. A gift of £500 would support professional psychological assistance for a fellow; a gift of £100 helps them travel to speak at more public events. A gift of £50 helps us to be available for them 24/7. You can make your donation online now.
Please give what you can in the fight against censorship in 2018. Make your voice heard so that others can do the same.
Thank you for your support.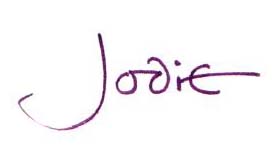 Jodie Ginsberg, CEO
P.S. The 2018 Index on Censorship awards will be held in April. To find out more about the awards including previous winners, please visit: https://www.indexoncensorship.org/awards
Index on Censorship is an international charity that promotes and defends the right to free expression. We publish the work of censored writers, journalists and artists, and monitor, and campaign against, censorship worldwide.[/vc_column_text][/vc_column][/vc_row][vc_row][vc_column][vc_basic_grid post_type="post" max_items="12″ style="load-more" items_per_page="4″ element_width="6″ grid_id="vc_gid:1513332894550-8daa2ef8-543f-7″ taxonomies="9021″][/vc_column][/vc_row]