Russian and Ukrainian investigative journalist Ekaterina Sergatskova met with Index to discuss her experiences reporting on the conflicts in Iraq and Ukraine.
In 2014, Ukraine saw political and civil unrest amidst conflicting pro-Europe and pro-Russia disputes. The 2014 Ukrainian revolution both stemmed from and perpetuated this unrest, as most of southern and eastern Ukraine opposed the ousting of the democratically elected president, Viktor Yanukovych.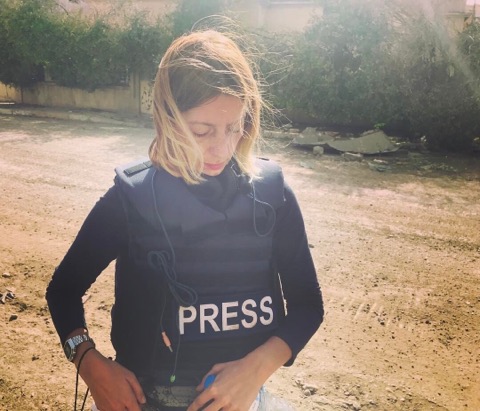 Sergatskova, a reporter on this issue, explains that the conflict made for a harsh environment for journalists: "It is a really hard period of journalism in Ukraine and it is continuing."
In 2016, a group of hackers released personal contact information of journalists that were considered threatening to the Ukrainian government, including Sergatskova. Following the leak, she received death threats.
Three months after the leak, journalist Pavel Sheremet — a friend and colleague of Sergatskova — was murdered in a crime that is believed to be linked to his reporting. After a year and a half, Sergatskova says, there are still have no answers.
The journalist says that following such incidents, she and her colleagues feel unsafe but nevertheless will persist in their reporting: "We have a lot of really good investigators and they will not stop … because it's their mission. We're afraid of it, but we have only one way to save our country, to develop, to be a normal country with normal rules, we need to do our work."