As talk in India turns to media plurality and regulation, attention is turning to murky ownership structures and monopolistic practices. But some see the government's moves as attempts to muzzle the press.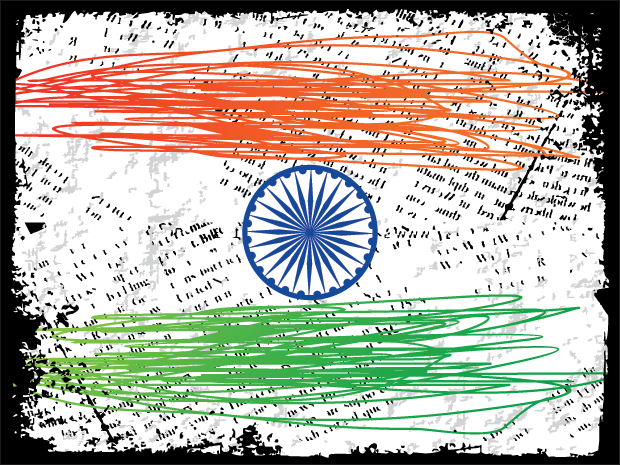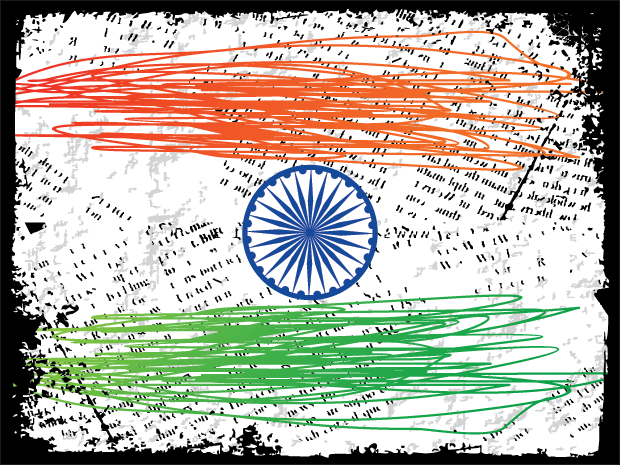 In May 2012, the Telecom Regulatory Authority of India got a new boss – a retired bureaucrat named Rahul Khullar, who has the unenviable job of not just sorting out 2011's 2G scam that hit Indian telecom sector hard, but also trying to ensure that the growth of the Indian media is "plural and diverse".
In what has become a controversial interview, Khullar suggested bringing regulation to control cross-media ownership in India, suggesting that a single entity should be restricted to owning only one or two types of media carriage. "We are not talking about content but carriage." he said in an interview to The Hindu.
India's largest media houses, including Sun TV, Star India and the Essel Group, own multiple media platforms. In fact some media houses are so huge, with complicated and largely hidden ownership structures, that it can be unclear who really owns the company. The Indian media has been covering this subject heavily since the Ministry of Information and Broadcasting asked channels to disclose their equity structures as a results of the Saradha scam in West Bengal where businessmen were running news channels at the behest of politicians. Independent news portals have been trying to disclose ownership details on their sites, revealing that many politicians partly own the news channels/papers that report on them, as do big industrial houses, mostly unknown to citizens.
Khullar's suggestion has been drawn from telecom regulator TRAI's recent consultation paper on cross media ownership which has suggested that media houses investing in all forms — television, print, and radio — has led to "horizontal integration," and asked whether there ought to be safeguards to curb this monopolistic growth. The lack of these checks, it believes, is the reason why broadcasters have become "politically backed entities for distribution of their channels in that region."
Overwhelmingly, the media industry has reacted negatively at the suggestion of being regulated. In an passionate argument, the Times of India's Executive Editor, suggests that this latest move by TRAI is part of a larger play by the government of India to muzzle the media following its active role in exposing many scams in the last few years – some which have ended with cabinet ministers in jail. Drawing a line between regulating ownership and accountability, the article points out that India has over 80,000 plus publications and 800 channels, thereby showing extreme plurality already.
Others, such as the opinionated online magazine Firspost – owned by Network18 which is partly funded by the corporate giant, Reliance Group – has argued against this move from a media freedom point of view. It argues that corporate houses have the constitutional right to own media houses and that, "one reason why corporate houses enter the picture relates to the non-viability of many traditional media houses. If they didn't bankroll the media, many journalists would lose their jobs. So to label corporates as villains when they are actually white knights in some cases is wrong."
In another interview with Mint, the TRAI chairman clarified that, "in many countries you have absolute bans. Some people just cannot own a newspaper, for instance, an advertising agency cannot own a newspaper. There are pure entry issues. Then there are safeguards—like the 2×3 rule. In virtually all jurisdictions, if you own a newspaper and a TV station, you cannot own radio stations."
However, the most compelling argument against this suggestion, made by Firstpost, but also others, is the question of the internet; that TV and print are fast merging with the internet, and in that in reality, it would be tough to restrict media ownership to only two platforms. While TRAI has no ready answers, its consultation paper on cross media ownership stipulates that any future rules on the subject must include broadcasting, print and new media.
At the same time, the crux of the matter — "It is, therefore, important that an arm's length distance is ensured between the media and organs of governance, political institutions and other entities which have a profound sway over public opinion" – is addressed in the paper, by suggesting that political bodies, religious bodies, government departments and ministries, urban and local bodies and state governments should not be permitted to enter the business of broadcasting and/or distribution of TV channels.
There can be no doubt that in India, corporate and political interests have invested heavily in the media. The Economist carried a story in June 2013 about the condition of TV news in the south Indian state of Tamil Nadu, stating – "every large party in the state now has an affiliated station, often owned or co-owned by the party leader's followers or relatives." It talks of the Sun Group, a Chennai-based conglomerate with 32 TV channels and 45 radio stations. Sun, which is run by former Tamil Nadu chief minister M. Karunanidhi's grand-nephew, and also owns one of the more lucrative parts of the television industry—a cable-distribution network. This is exactly the kind of media monopoly TRAI is looking to break, or at the very least, limit.
However, is the way forward to diverse news to limit the growth of media empires, even if they do tend to be monopolistic? How does the state broadcaster, both over TV and radio, fit into this model? Is it better to focus on regulating ownership or content to ensure citizens get a plurality of voices? There is already a parallel debate on media regulation in the country to ensure that the content reaching Indians is not paid for by vested interests and is clearly identified when it is. And finally, is TRAI's solution take away corporate control and hand it over to the State?
These are questions India must grapple with very carefully, if it aims to retain press freedom – already perilously at 140 on the Press Freedom Index, 2013.
Mahima Kaul is a New Delhi-based writer and a Fellow at the Observer Research Foundation, India. She tweets @misskaul