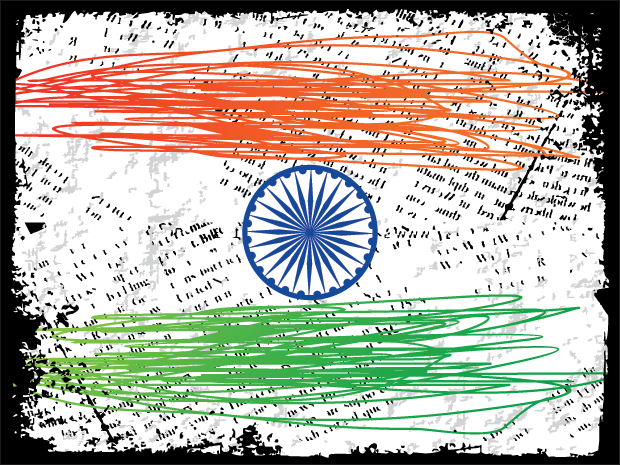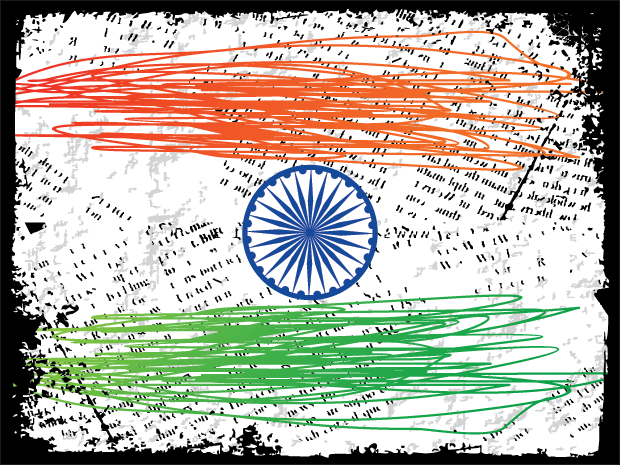 In an unprecedented move, the heads of India's three major media regulators, all retired judges, sat on a single platform with the current Minister for Information and Broadcasting, Manish Tewari, to discuss the way forward for media regulation.
The Indian media industry, including both information and general entertainment channels, are often in the news for violations of industry ethics codes. Entertainment channels often air inappropriate content and exceed the number of advertising minutes per hour as prescribed by the Telecom Regulatory Authority of India. News channels, too, have been in the limelight because of the paid news phenomenon, which has been the subject of a Parliament report, and their complicated ownership structures that belie a deep connection between business and politicians.
While around 100 of India's 800 channels broadcast news, only about half of them formally come under any industry association, although they account for 80% of viewership. The larger industry associations are the News Broadcasting Standards Association (NBSA), the Broadcast Contents Complaints Council (BCCC) and the Press Council of India (PCI).
The panel explored whether an independent statutory body is needed to act as regulator – opened up an interesting discussion.  Justice Markandey Katju, Chairman, PCI, Justice A.P. Shah, Chairperson, BCCC, Justice R.V. Raveendran, Chairperson, NBSA, shared the stage with Tewari.
The Indian media industry itself has been unequivocal in stating that it is capable of self regulation.  However, the heads of the currently regulatory bodies pointed out that despite the current system of self regulation, many channels simply opt out of voluntary membership of these associations if they do not want to follows its rules or pay fines. It is clear that regulators in India are of the view that even if self-regulation is the way forward, it cannot be voluntary. The lack of professionalism in journalism, 'trials by media', and the urban slant of national news channels have led to skewed and uneven growth in the Indian media industry.
The panel was divided by questions over the exact form self-regulation should take in the future. While some dominant voices such as Katju's believed that media persons are best suited to regulate their peers, others felt this structure only hurts the regulators' credibility. However, Katju also suggested that there be only one body to regulate all media, unlike the current system. Others backed a statutory self-regulating body to replace the current system.
A few essential points emerged as consensus – the regulator should have a real power to punish and fine; adopt global standards; enforce universal membership.
There was also a call to the industry to not hide behind a faulty ratings system as an excuse to broadcast lower quality content. In fact, the Tewari made an appeal for the industry to no longer stand in the way of reforming India's system of television ratings system, which the government believes will help create an alternative business model. Tewari also added that while the regulatory bodies are currently concentrating on television programming, however, a new or reformed regulatory body needs to keep pace with technological changes, especially the internet. The ministry has publicly said it would prefer a model of self-regulation rather than have the government step in.
In the end, there was a call for editors and owners of media houses not to confuse their duties to the citizens and shareholders.
What is clear is that Indian media, by its own admission, has entered a phase where even much of the industry has come to realize that some amount of universal regulation is needed to weed out much of the malpractice in the industry. However, in reforming business practices, including ownership (such as cross media ownership, as reported by Index) or curbing paid news, it is essential that freedom of expression is not trampled.
A new line of thought has been slowly emerging in India: that the media freedoms allowed by constitutional guarantee extends to the content of the news and entertainment programming, but not to the illegal and monopolistic manner in which the media industry itself operates. It is inevitable that with the proliferation of the internet and complete digitisation of cable services, regulatory bodies will have a bigger job on their hands.
Some commentators feel this means an independent statutory body to regulate the media – like the very effective Election Commission of India – is needed, and it is expected that a private member's bill will be introduced in Parliament in the next session.
This article was originally published on 10 Sept 2013 at indexoncensorship.org
Mahima Kaul is a Fellow at Observer Research Foundation, Delhi and writes about internet/media governance, inclusion and security issues.
Latest posts by Mahima Kaul (see all)