#IndexAwards2015: Journalism nominees
17 Feb 2015
BY AIMEE HAMILTON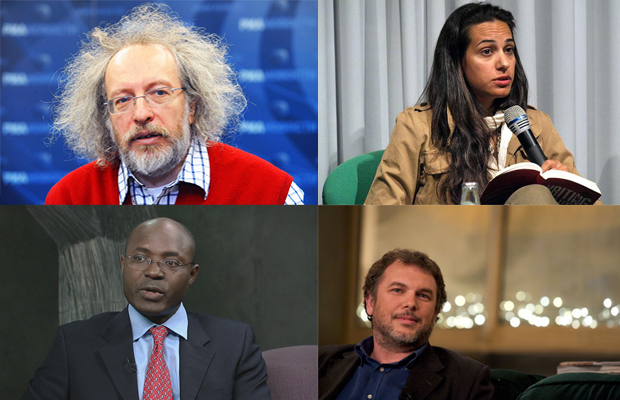 This week we will be showcasing our shortlisted nominees from the journalism category. This year's nominees include Lirio Abbate, an Italian journalist whose investigations into the mafia mean he requires round-the-clock police protection; Safa Al Ahmad, whose documentary exposed details of an unreported mass uprising in Saudi Arabia; radio station Echo of Moscow, one of Russia's last remaining independent media outlets; and Rafael Marques de Morais, an Angolan reporter repeatedly prosecuted for his work exposing government and industry corruption.
Tuesday: Documentary maker Safa Al Ahmad
Wednesday: Investigative journalist Lirio Abbate
Thursday: Journalist and human rights activist Rafael Marques de Morais
Friday: Radio station Ekho Moskvy
In 2014 Azerbaijani newspaper, Azadliq, picked up the award for this category. In the past, winners have included Greek investigative journalist Kostas Vaxevanis; Idrak Abbasov, Azerbaijan; Egyptian editor, Ibrahim Eissa; Radio La Voz, Peru; Ski Lankan newspaper The Sunday Leader; Arat Dink, editor of Turkey-based Armenian newspaper, Agos; Egyptian blogger Abdul Kareem Suleiman Amer; Sihem Bensedrine, Tunisia;  Sumi Khan, Bangladesh; and Pulitzer Prize winning photo-journalist Kaveh Golestan, who was killed by a landmine in Northern Iraq in 2003.
In 2003, internationally recognised journalist Fergal Keane was the first to win an award under the journalism category, however, the previous year Russian journalist Anna Politkovskaya, who was killed in 2006, won the Defence of Free Expression award. In 2001 the same award was given to Iranian journalist, Mashallah Shamsolvaezin.
Latest posts by Aimee Hamilton
(see all)