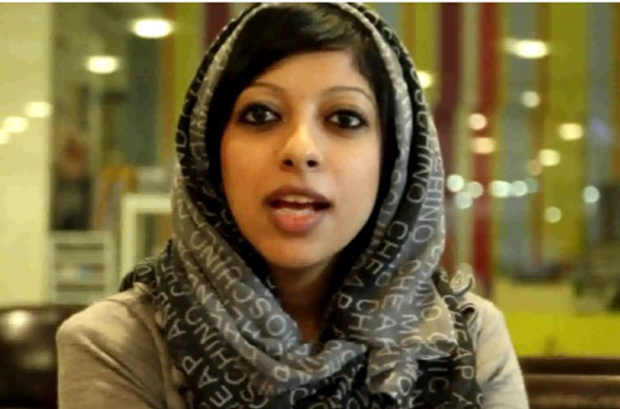 On 7 April 2016, Bahraini foreign minister Sheikh Khaled bin Ahmed al-Khalifa told the US State Department during meetings with Secretary of State John Kerry that activist Zainab Al-Khawaja, who was imprisoned on 14 March along with her one-year-old son Abdulhadi, would be freed.
One month on, we are still waiting for her release.
Index on Censorship has repeatedly expressed concerns over the detention and treatment of Al-Khawaja. After being taken into custody, she was transferred to the Isa Town Detention Center, which has been criticised for its poor sanitation and regular outbreaks of Hepatitis C, to serve out her prison term. She was initially denied food for herself and her son.
In October 2015, Bahrain's appeals court confirmed her conviction for insulting the king of Bahrain by tearing up a photograph of him and reduced her three-year prison sentence to one year. 
"Zainab Al-Khawaja is serving prison term based on charges related to her right to freedom of expression and assembly," said Index's senior advocacy officer Melody Patry. "Her imprisonment violates international human rights standards and every day she spends in jail brings into question Bahrain's commitment to democracy and the rule of law."
"We call on Bahrain to keep the promise made to the US State Department a month ago to release Zainab Al-Khawaja with no further delay," Patry added.
The US State Department has also reminded Bahrain to follow its promise to release Al-Khawaja and her son "as soon as possible". The UK government has raised Al-Khawaja's case "with the Government of Bahrain at the highest levels", but has failed to call for her release.
The Al-Khawaja family, who have been active in Bahrain's pro-democracy movement,  and have been harassed and targeted by authorities.
Al-Khawaja's father, Abdulhadi Al-Khawaja, head of the 2012 Index Award-winning Bahrain Center for Human Rights, is serving a life sentence for the role he played in the 2011 demonstrations in Bahrain.
Bahrain must now adhere to its promise and free Zainab Al-Khawaja.