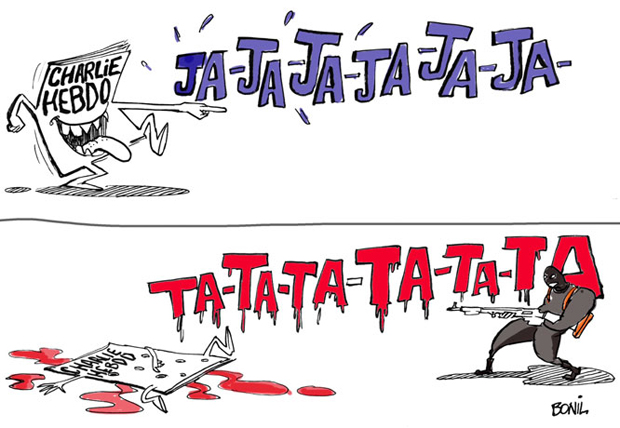 On 7 January 2015, two gunmen entered the Paris offices of Charlie Hebdo and murdered 12 people, including most of the senior editorial staff. The attack was in reprisal for the satirical magazine's publishing of cartoons of the prophet Mohammed.
In defiance of this affront to free speech, the front cover of the "survivor's edition" of Charlie Hebdo – which sold 3 million copies in 25 countries – depicted Mohammed crying and holding a Je Suis Charlie placard with the headline: Tout est pardonné (All is forgiven).
Two years on from the attack, we have compiled a reading list of articles published by Index on Censorship about Charlie Hebdo, including not just the 2015 attack but the 2011 firebombing of the publication's previous office on the day a "sharia" edition was to hit news stands.