Meet the new Index youth board

Index on Censorship has recruited a new youth advisory board to sit until December 2017.
#StandUpForSatire: Comedians come together in support of Index

This top night of top comedy in support of Index featured Brendon Burns, Al Murray, Tim Key, Dane Baptiste, Kerry Godliman, Deborah Frances-White, Felicity Ward, Robin Ince and Simon Callow
Index magazine talks shadows, spectres and socialism

Ece Temelkuran: No haven for critical thought in Turkey

Turkish author Ece Temelkuran is growing increasingly anxious about life under President Erdogan, she told Index on Censorship.
Turkey: After nine months in detention, Altans face court on 19 June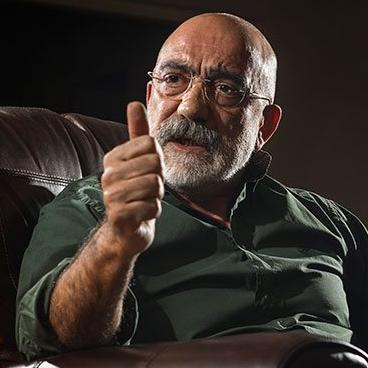 Nine months. That's how long brothers Ahmet and Mehmet Altan have been in pre-trail detention in Turkey. Prosecutors are demanding multiple life sentences for the brothers, who will face their first day in court on 19 June.
"Don't Buy The Sun" campaign gathers momentum

One year on from the exonerating Hillsborough inquest verdict, a campaign has gathered momentum. Its message is simple: "Don't Buy The Sun".
Spies, lies and wandering eyes
In the spring issue of Index on Censorship magazine, we look at how free speech around the world is under massive pressure from conflicting interests.
GreatFire: Chinese authorities don't understand how the internet works

Digital activism group GreatFire talk about developments in China's approach to internet censorship.
Murad Subay: Yemen's war makes a month feel like a year

The Index award winner talks about the war in Yemen, president Trump's travel ban his involvement in a prize for aspiring artists from around the world
#FashionRules: Fashion is a crucial element of free expression

It may be easy to dismiss fashion as a trivial issue, but an expert panel argued otherwise at the launch of the winter 2016 Index on Censorship magazine's new issue.
Charlie Hebdo: Two years on
On 7 January 2015, two gunmen entered the offices of Charlie Hebdo and murdered 12 people, including most of the senior editorial staff. The attack was in reprisal for the satirical magazine's publishing cartoons of the prophet Mohammed.
Index on Censorship's youth board explores unpunished crimes against journalists

To mark the International Day to End Impunity for Crimes Against Journalists, members of Index on Censorship's youth board prepared a video statement outlining a particular case of impunity