Breaking the Silence, an Israeli organisation consisting of Israeli veteran combatants, aims to collect and share testimonies about the realities of military operations in the Occupied Territories. Since 2004, the group has collected over 1,000 (mainly anonymous) statements from Israelis who have served their military duty in the West Bank and Gaza.
In 2014, Breaking the Silence published 111 testimonies from over 60 soldiers who served in Operation Protective Edge in Gaza. The organisation reached out to soldiers directly after the cessation of bombing in Gaza and published a book of its findings in May 2015. For publishing these frank accounts Breaking the Silence has come under repeated attack from the Israeli government.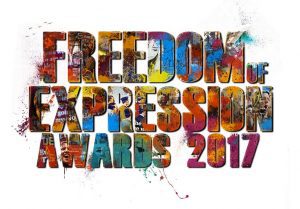 In 2016 pressure on the organisation became particularly pointed and personal, with state-sponsored legal challenges, denunciations from the Israeli cabinet, physical attacks on staff members and damages to property. Led by Israeli politicians including the prime minister, and defence minister, there have been persistent attempts to force the organisation to identify a soldier whose anonymous testimony was part of a publication raising suspicions of war crimes in Gaza. Losing the case would set a precedent that would make it almost impossible for Breaking the Silence to operate in the future. The government has also recently enacted a law that would ban the organisation's widely acclaimed high school education programme.
Following the attacks on the organisation, hundreds of soldiers began to break their own silence in a spontaneous outpouring of support for the group. The soldiers, who are non-Breaking the Silence testifiers, posted pictures on social media of their army service. This included testimonies from soldiers who served in the First and Second Intifadas and even the Lebanon War. Public figures, musicians, artists, and hundreds of individuals, were involved in this wave of support.
In March 2017, Israel's state prosecutor asked a court to dismiss its previous request to force Breaking the Silence to provide details that were liable to expose the identity of a soldier whose testimony raised suspicions of war crimes.