Despite growing public knowledge of global digital surveillance capabilities and practices, it has often proved hard to attract mainstream public interest in the issue. This continues to be the case in Iran where even with widespread VPN usage, there is still little real awareness of digital security threats.
With public sexual health awareness equally low, the three people behind Jensiat, an online graphic novel, saw an opportunity to marry these challenges. Dealing with issues linked to sexuality and cyber security in a way that any Iranian can easily relate to, the webcomic also offers direct access to verified digital security resources. Launched in March 2016, Jensiat has had around 1.2 million unique readers and was rapidly censored by the Iranian government.
"Our interactions with readers leads us to believe they have picked up what we've been discussing, and are incorporating them into their online lives," its creators told Index on Censorship.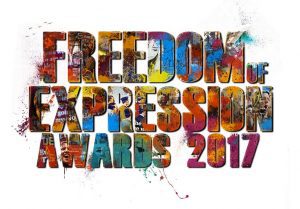 With a team of illustrators, satirical writers, technologists and Internet researchers Jensiat constructed a graphic novel with a unique strategy of instilling a culture of understanding and everyday practices. The first season, which finished in August 2016, was centred around six episodes. The story revolved around the main character Leila, her love interest Jamshid, and her best friend and sexual health therapist Shirin. The characters built an NGO based on counselling and advice on matters regarding relationships, sexuality and sexual health, all the while encountering cyber security concerns such as phishing attacks, unsecured networks and how to protect your social media accounts from an abusive partner.
Iranians now contact the creators of the graphic novel seeking advice on what technologies or applications to download, and to discuss and debate the many risks Iranians face online. In March 2016, Jensiat's website was filtered by the Iranian filtering committee, highlighting the discomfort the creators bring to the Iranian regime's attempts to control the internet.
See the full shortlist for Index on Censorship's Freedom of Expression Awards 2017 here.