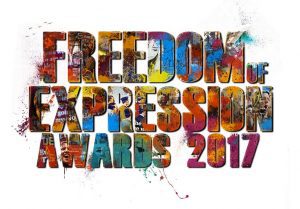 Turkey Blocks is a monitoring system and publicity platform set up to raise awareness of internet shutdowns – often in connection with political events in the country – to help Turkish citizens to keep communicating during emergencies.
Since its establishment in 2015, Alp Toker, a Turkish-British technologist, has set aside his day job, drew on his personal savings and brought together a team to develop new methods, including statistical models, computer hardware and network monitoring tools that have allowed them to break news of 14 mass censorship incidents during politically significant events, challenging the official narrative that the shutdowns are just coincidence.
Using Raspberry Pi technology they built an open source tool able to reliably monitor the blackouts in real time. The tool has proved so successful that it has been implemented elsewhere globally
"Our alerts, issued within minutes of detection, have helped Turkish citizens to stay online when shutdowns get implemented and provided the media with enough confidence to report assertively on digital censorship in Turkey," Toker told Index on Censorship.
Turkey Blocks' findings have helped explain how Turkey's president, Recep Tayyip Erdogan, retained power and suppressed the July 2016 coup attempt by using social media effectively, while denying that capability to opposition demonstrators on other occasions. Users were able to get online after notice of the internet restrictions and developing military uprising spread.
"We similarly tracked the Ankara bombings, Ataturk airport attacks and several others," Toker said. "Our research has been described as instrumental in the understanding of why and how the government responds to IS and PKK terror attacks, routinely slowing of access to Twitter, Facebook and YouTube."
In a country marked by increasing authoritarianism, a strident crackdown on the press and social media as well as numerous human rights violations, Turkey Blocks provides a necessary service to take control away from those who seek to restrict the internet.
See the full shortlist for Index on Censorship's Freedom of Expression Awards 2017 here.