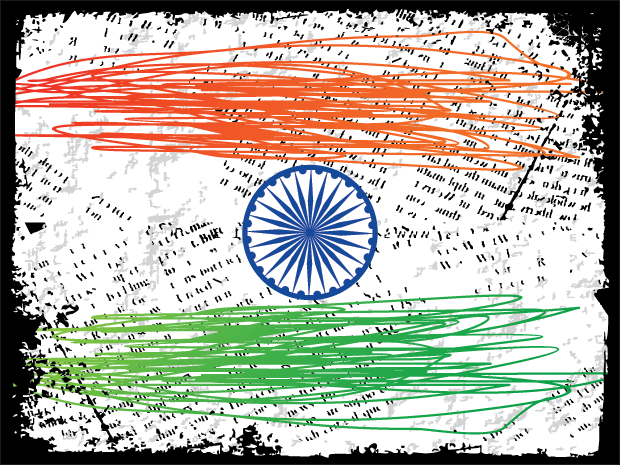 Just days before the United Nation's led Internet Governance Forum in Indonesia, India, held its own – and first of its kind – conference on cyber governance and cyber security.
With the support of the National Security Council Secretariat of the Government of India, the two-day conference was organized by private think-tank Observer Research Foundation and industry body, Federation of Indian Chambers of Commerce and Industry, (FICCI). Speakers were from a host of countries including Estonia, Germany, Belgium, Australia, Russia, Israel, and of course, India.
It was ironic, that in a post-Snowden world, buried under allegations of the extent of the NSA's spying, US officials were unable to attend the conference due to their government's shutdown. Instead, other views took center stage, and India also visibly demonstrated the various positions its stakeholders take around the questions of governance and security.
Right at the kickoff, India's Minister for Communications and Technology, Kapil Sibal, challenged the question of sovereignty and jurisdiction in cyberspace. "If there is a cyber space violation and the subject matter is India because it impacts India, then India should have jurisdiction. For example, if I have an embassy in New York, then anything that happens in that embassy is Indian territory and there applies Indian Law."
India has, over the last few years, flirted with the idea of an UN-lead internet governance structure, and subsequently backed away from it. Minister Sibal said that India believes in "complete freedom of the internet", however, at the same time needs to acknowledge that along with cyber freedoms come cyber gangsters, and the state and its citizens need to be protected from them.
India, with its 860 million mobile subscriptions (although, the numbers of users would be lower than this figure) is looking more and more to the internet as a delivery platform of socio-economic programs and a tool to boost the economy. That the internet can raise GDP by 10% is a much favored figure for those who promote the internet for economic reasons. The fact is that as the remaining unconnected population of India begins to acquire net connections through desktops and smart phones, the government is increasingly looking at security and surveillance over the internet as a necessary and inevitable route. This also means that the government needs to rely on industry to help them with this gigantic task.
The possible synergy between businesses and government in India was a central theme for discussion; as industry bodies asked the government to invest in training more cyber security specialists and also start moving towards uniform security standards and protocols. In fact, Indian industry most certainly wants to be relived of the financial burden of training personnel, and to an extent, investment in security R&D, and is keen to partner with the government to achieve both ends. Indian industry is often in the news because it appears almost universally under prepared for cyber attacks, both from within the country and externally. Suggestions of a government-led cyber awareness program were made as well, with calls to allocate funds for these exercises in the budget.
However, as has been the case in India, the real source of friction still lies between civil society and the government over the question of surveillance and monitoring. In a session entitled 'Privacy and National Security'; perhaps the only India-centric panel of the entire conference, the debate became overheated. The panel consisted of a senior police officer involved in surveillance, India's director-general of CERT (Computer Emergency Response Team), a representative from the mobile industry and a privacy expert. The government official was pushed by civil society members and journalists to explain the workings of the Central Monitoring System, still very opaque to the public, and later the official definition of privacy. He did neither. Unsurprisingly, India is yet to really define what privacy is, leading to simultaneous furor in the room and twitter (#cyfy13) about why this hasn't been done as yet.
The sense in the room was that surveillance, while necessary to protect citizens, is only really effective when it is conducted in a targeted manner. Mass surveillance leads to self-censorship and is, in the end, counter productive. The other bone of contention was the question of identity, with the government making arguments that verifiable cyber identity is a possible solution to cyber crime. However, other participants found the issue troubling, as anonymity is necessary for a number of reasons, including as we have seen around the world, political dissent.
Finally, panelists discussed how best to inculcate a multistakeholder approach when legislating the internet. It was pointed out more than once that the internet was a product of private enterprise, made on open standards and principles, but now governments are attempting to control this resource. However, while public calls for multistakeholderism were made for many reasons; human rights, protection of privacy and even to benefit business in the long run (as they would not risk being caught up in lengthy court cases in the future if they took civil society on board from the start), there was still an elephant in the room. Offline, many official participants wondered why Chatham House Rules were not observed, or why there were no closed-door meetings only for government officials. It was clear that much of the weighty – and honest – discussions still don't involve the public. Perhaps not where the question of governance is, but certainly when the question of security is.
Ultimately, there are two broad outcomes of this conference. The first is that India has indicated its willingness to start shouldering discussions to do with the global cyberspace. The other is, as India's National Security Advisor put it, — ""India has a national cybersecurity policy not a national cybersecurity strategy." This is certainly a start to building a consensus for that strategy.
This article was posted at indexoncensorship.org on 25 Oct 2013.
Latest posts by Mahima Kaul
(see all)