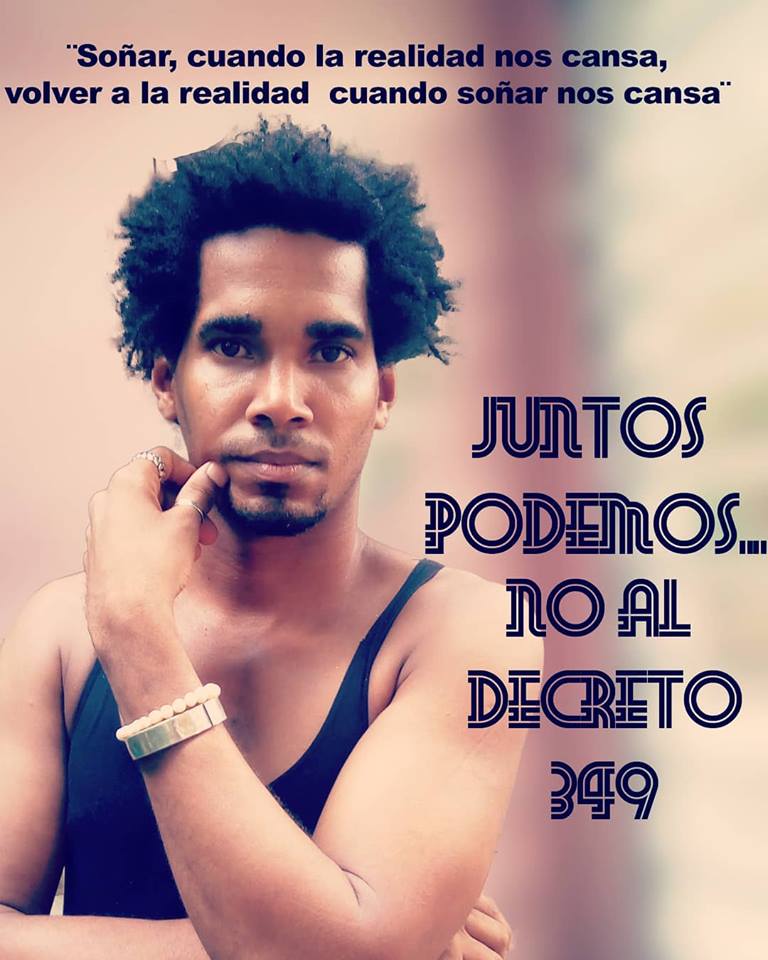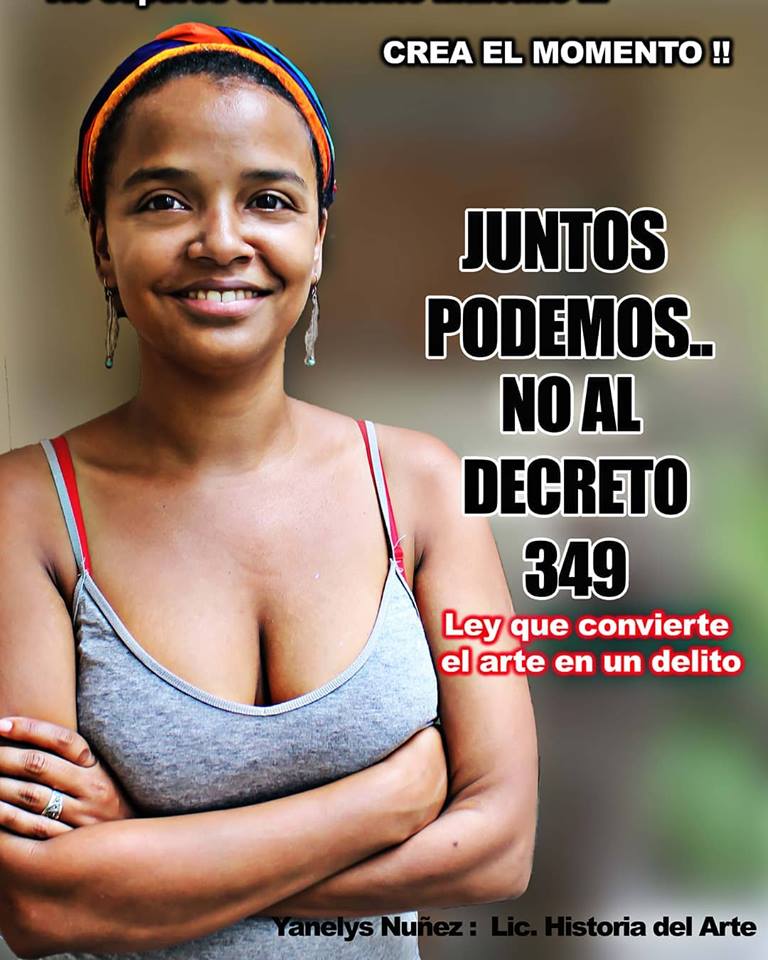 Cuban authorities arrested artists Yanelyz Nuñez and Luis Manuel Otero Alcantara from Otero Alcantara's home sometime before 6:30am on Saturday 11 August for their role in organising a concert against Decree 349, a law allowing the government to sanction what art can be displayed or exchanged.
The pair are members of the Cuban artists collective the Museum of Dissidence, winners of the 2018 Index on Censorship Freedom of Expression Awards Fellowship for Art.
In a series of Facebook posts early that morning, friends and family said they didn't know their whereabouts or what happened to them, stating that they had "disappeared". Authorities denied knowing where they were.
It wasn't until their release at 9:36pm that it was clear what had happened to them. During their time in detention, they were beaten and interrogated. Upon release, Otero Alcantara said: "Tomorrow we will continue the fight against the Degree 349."
Aki la seguridad de estado reprimiendo al pueblo

Posted by Carlos Gonzalez on Saturday, 11 August 2018
The meeting place for the concert was Otero Alcantara's home, but when artists began arriving at around 8:50am they found the street had been blocked by police, who began beating participating artists, 30 of whom were also arrested. While this was happening police had surrounded the home and were intimidating Luis Manuel's mother.
"We stand in solidarity with the brave artists and activists who, despite clear repression, stand up for fundamental human rights of Cubans," Perla Hinojosa, fellowships and advocacy officer at Index on Censorship, said. "Arrests, violence and intimidation should never be responses to self-expression, and we call for such acts of censorship to stop. Any law that makes art a crime is unjust and we urge our supports to sign the petition against Decree 349."