Yavuz Baydar: Tough times ahead for Turkey

The arrests of dozens of journalists has added to the profound concerns for press freedom in Turkey, where emergency rule gives the authorities power to extend arrest periods up to 30 days.
Yavuz Baydar: Turkey's rounding up reporters, editors and columnists

47 journalists subject to arrest under warrants issued on Wednesday. The list included the names of columnists, editors and reporters who formerly had been employed at Zaman
Yavuz Baydar: Erdogan is ruling Turkey by decree

As journalists are detained, Yavuz Baydar writes about the changes being rolled out by Turkey's government
Yavuz Baydar: The largest clampdown in modern Turkey's history

Journalist Yavuz Baydar writes of the continuing crackdown in Turkey.
Yavuz Baydar: Escalation in the clampdown on Turkey's media and academia

It was at the early hours of Friday that a journalist sent a note to her colleagues. "We are told by the management that our publication is discontinued with immediate effect," she said. "We are told to pack our belongings and leave the office. You can't imagine how sad I am." The weekly news magazine […]
Yavuz Baydar: As the purge deepens in Turkey, is a self-coup underway?

The failed 15 July coup, bloody and despicable, delivered a lethal blow to the already crippled democratic order in Turkey.
Yavuz Baydar: Critical Turkish media is cracking under pressure
On Tuesday 19 July, Turkey's independent and critical journalists, academics and law experts woke up to another day of concern and fear
In Turkey, a loud disagreement finds a common ground: Journalism is not a crime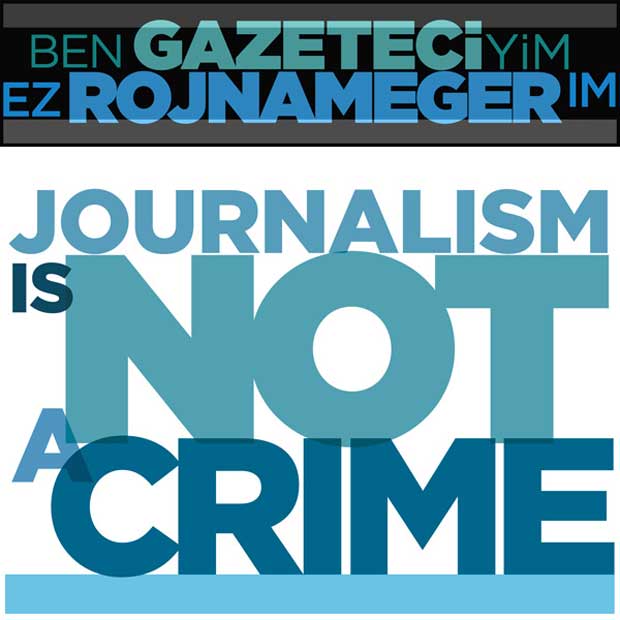 We joined editors, reporters, columnists, bloggers and civil society activists are, despite being a minority in the shackled media sector in Turkey
Yavuz Baydar: A noble profession has turned into a curse

Journalism has, without the slightest doubt, become the most risky, and endangered, profession in Turkey.
Yavuz Baydar: "Judicial coup" sends clear warning to Turkey's remaining independent journalists

In an unprecedented move, Turkey's judiciary has been reshuffled in a way that has shaken the basis of the justice system.
Yavuz Baydar: Imminent collapse of journalism in Turkey
With conditions worsening on a daily basis, Turkey now risks total blackout on public debate. Punitive measures and harsh restrictions have diminished the domain for free and independent media
Yavuz Baydar: Bid farewell to journalism, and lose Turkey

Yavuz Baydar writes that Erdogan is driving the final nails into the coffin of journalism in Turkey