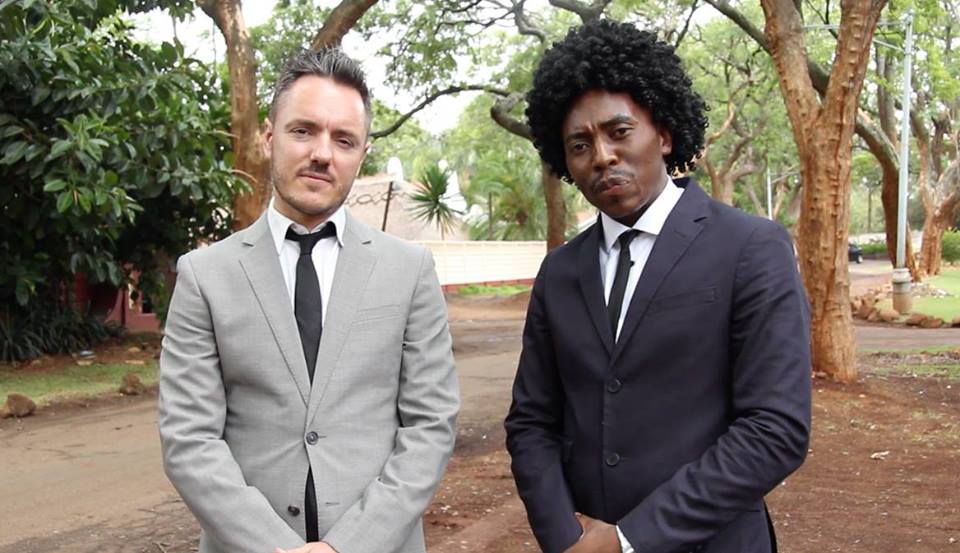 One of the great difficulties with satire is that often those who actually get it are those who are already on board with the message. This has been the case for Zambezi News, Zimbabwe's leading satirical show.
Co-founder Samm Farai Monro, aka Comrade Fatso, says: "An old member of parliament may not understand our show or some of the content will go over their head, but this isn't our target audience; our aim is reaching young Zimbabweans."
Zambezi News parodies the Zimbabwe Broadcasting Corporation, "the state-controlled propaganda mouthpiece", for its uncritical approach to Robert Mugabe's government. Unsurprisingly, you won't find the show on Zimbabwean television, and the cast is frequently harassed by state officials.
The show shot its first season in 2011 and self-promoted through independent radio and activists groups. "When we first started the show, we printed thousands of DVDs and distributed them ourselves across the country," he says. "But now with the advent of social media and people's access to the internet through mobile phones, we can distribute through Facebook and WhatsApp to get the message out there."
The snubs by the state clearly haven't hurt Zambezi News. The show has been viewed by six million Zimbabweans, and the cast have performed in Sweden, South Africa, Swaziland, the USA and with Index on Censorship in London.
Still, given the treatment of critics and dissidents in Zimbabwe, there is no doubt that Monro and his comedy troupe are risking their freedom and even their lives to make some of the hardest hitting satire in Africa. In 2010, artist Owen Maseko exhibited paintings critical of Mugabe, depicting government-led massacres in the country in the 1980s. As it's against the law to insult the president's authority, Maseko was arrested, interrogated and faced a possible 20-year prison sentence.
Other critics, such as activist Itai Dzamara, who had told the country's 92-year-old dictator that he was too old to run the country and was causing Zimbabwe's economic woes, have been disappeared. Dzamara was abducted in March 2015 never heard from again.
For Zambezi News co-founder Tongai Makawa, aka Outspoken, the danger satirists specifically find themselves in around the world "is a testament to the power of the medium".
"Satire affords ordinary people an opportunity to connect with a message or conversation in lighter terms outside of the regular intellectual jargon that you find these politicians spouting on a daily basis," he says. "It allows that engagement to keep flowing without people disconnecting or just feeling depressed or hopeless."
Satire also has a knack of being able to bend its targets out of shape. "There is a group of government supporters who are really disgruntled by what we do," says Makawa. "With satire, there has to be a degree to which people agree with you, while at the same time leaving a lot of ruffled feathers in its wake."
Makawa and Monro have certainly ruffled many feathers, in whatever medium they are working in. Both have backgrounds in spoken word, hip hop and as activists. They run Magamba, "a cultural activist network", which uses arts and culture in the struggle for social justice in Zimbabwe, and Shoko Festival, Zimbabwe's "biggest festival of urban culture".
"Shocko is about creating a space for free expression, debate and giving people a platform to talk about social and political issues, often using the vehicle of hip hop," says Monro.
Long before his involvement with Zambezi News, Monro's band Chabvondoka saw their debut album House of Hunger — which mixes hip hop with traditional African music such as Chimurenga to discuss political and social issues — banned from state-controlled radio and TV.
"We released the album two weeks before the presidential elections at the time, and it's heavily critical of the government," says Monro. "The symbolism behind the album was a book by Dambudzo Marechera, the great Zimbabwean writer, which talked about how Rhodesia was a house of hunger, but we've still got that situation in places."
An estimated 1.5 million people – 16% of the population – were projected to be food insecure in 2015, a 164% on the previous year. And while the white colonial rulers of the past may be gone, the oppressors have "now been painted black and we still have the same structure of repression in places," Monro adds.
The repression has also taken the form of an intensified campaign of artistic censorship by the government since the early 2000s, especially against defiant art.
"Hip hop, by its nature, has always been a defiant genre, something that speaks against the status quo and gives an alternative voice to a group of people who don't have any other means of channelling their feelings," says Makawa.
Although busy making with comedy — the pair have just toured a new show and have recently begun recording more Zambezi News— Makawa and Monro still have time for the music.
"I've grown to understand that we live like those superheroes who have to do admin work by day and their activism by night," says Makawa. "I still write rhymes and think about concepts for music, so it really doesn't ever die, it's there gathering dust until that time when you need it."
Monro has just completed his second album, which he has been working on for three years, due to be released later this year. He has kept his skills sharp by making hip hop "a big part of Zambezi News".
"On the show we have these characters called the Even Mo Lil Swaggery Boys, who are like our alter-egos, a gangster rap crew, and on every season of Zambezi News we record a few hip hop tracks that take the piss out of different issues from elections to power shortages," he says. "It's just another way of using hip hop and satire to communicate the important political messaging and get dressed in very silly, over-bling outfits at the same time."
Also read:
– Poetic Pilgrimage: Hip hop has the capacity to "galvanise the masses"
– Colombian rapper Shhorai: "Can you imagine a society in which women have no voice?"
– Jason Nichols: Debunking "old tropes" through hip hop
---
8-9 July: The power of hip hop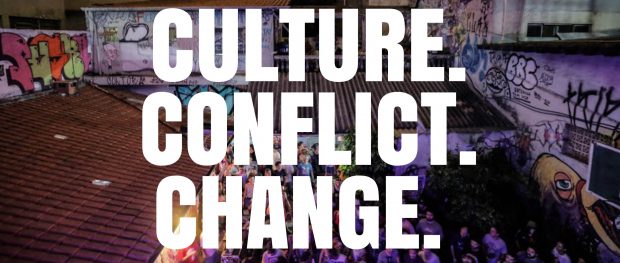 A conference followed by a day of performance to consider hip hop's role in revolutionary social, political and economic movements across the world.