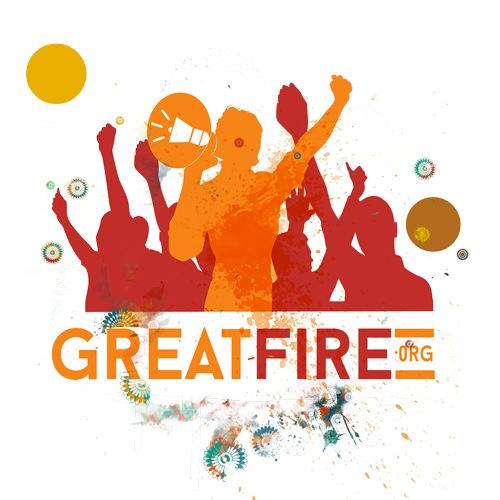 In April 2016 the US government called China's Great Firewall a barrier to trade. This came just months after the US criticised China for cyber spying on American companies, or what the Justice Department called the "great brain robbery".
"Obama keeps saying that if China continues employing its hacking units to attack US companies, America will tear down the Great Firewall," Charlie Smith, co-founder of GreatFire, the anonymous group of individuals who work towards circumventing China's Great Firewall and winners of the 2016 Index on Censorship Freedom of Expression Award for digital activism, told Index. "Great – so tear it down, let's go."
But it's not happening, Smith added.
Over on the other side of America's political spectrum, US senator Ted Cruz has been busy over the last month trying to get the US Congress to act to "prevent the Obama administration from giving the internet" to China. Cruz failed in his mission, as on 1 October the US gave up its remaining control over the internet, with the California-based Internet Corporation for Assigned Names and Numbers (ICANN) no longer under the direction of the Department of Commerce.
There are now fears that the change will open the door for authoritarian governments, including China's, to get control of the network of networks, leading to greater censorship.
In Cruz's first letter to ICANN, kicking off his attempt to stop the move, the former presidential hopeful quoted GreatFire's research into internet censorship in China.
"I then reached out to them and said: 'Hey, we're GreatFire, what more do you want to know?'" Smith said. "ICANN has a representative in Beijing and that representative sits in the Cyberspace Administration office, which is censorship central, so Cruz's campaign was very interested in that."
Although GreatFire would not align themselves with a political party, Smith added that if Cruz really believes what he is saying and GreatFire can help, the organisation will support him on this issue.
GreatFire's own efforts to put a hole in China's firewall took a new turn in July 2016 with the launch of its groundbreaking new site to test virtual private networks within the country, Circumvention Central. "Stable circumvention is a difficult thing to find in China so this new site a way for people to see what's working and what's not working," Smith told Index at the time.
Speaking three months on, Smith told us that although the site works and customers are overwhelmingly pleased with the service, it isn't making as many sales as he'd hoped it would. In August the platform sold a few dozen subscriptions but Smith was really hoping to see numbers in the hundreds by this stage.
"Maybe we're not getting enough people to the site," Smith said. "I guess it's timing too; people have other subscriptions that haven't yet expired, so they're not ready."
"What we have done, however, is engaged with some VPN firms like a paid consultancy service and helped them improve what they are doing," Smith added. "It's actually been quite revealing because we can see the volatility in the market and how one service may work really well this month and next month it will basically be useless."
GreatFire is working closely with VPN services Hide My Ass and AnchorFree, both of whom have been introductions from Index on Censorship.
The Chinese government has taken notice of Circumvention Central, sending an email to all VPN providers listed on the site asking them not to stop operating in China but to cease working with GreatFire specifically.
One reads: "Please immediately stop working with GreatFire.org. GreatFire.org is an anti-China website as declared by the Cyberspace Administration of China. We hereby express our strong concern and request you stop working with GreatFire at the earliest time possible."
"So there's no real serious threat from the government there," Smith said, adding that although Chinese authorities are constantly trying to take down or attack the site, they have been wholly unsuccessful.
GreatFire is also working on its free internet browser that allows users to access content that's behind China's firewall. The browser is currently available in English and Chinese, but will soon be available in traditional Chinese, Arabic, Spanish, Croatian and Persian.
"We're currently looking for publications in those languages that are blocked so we can help provide access," said Smith.
The main focus for the future, however, is the VPN service. "We believe we have the best circumvention tool on the market and we want to show people how it works and drive adoption."
Also read:
Smockey: "We would like to trust the justice of our country"
Zaina Erhaim: Balancing work and family in times of war
Artist Murad Subay worries about the future for Yemen's children
Nominations are now open for 2017 Index on Censorship Freedom of Expression Awards. You can make yours here.