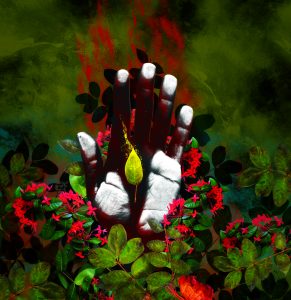 The Autumn issue of Index magazine focuses on the struggle for environmental justice by indigenous campaigners. Anticipating the United Nations Climate Change Conference (COP26), in Glasgow, in November, we've chosen to give voice to people who are constantly ignored in these discussions.
Writer Emily Brown talks to Yvonne Weldon, the first aboriginal mayoral candidate for Sydney, who is determined to fight for a green economy. Kaya Genç investigates the conspiracy theories and threats concerning green campaigners in Turkey, while Issa Sikiti da Silva reveals the openly hostile conditions that environmental activists have been through in Uganda.
Going to South America, Beth Pitts interviews two indigenous activists in Ecuador on declining populations and which methods they've been adopting to save their culture against the global giants extracting their resources.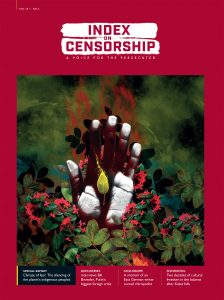 Cover of Index on Censorship Autumn 2021 (50-3)[/caption]
A climate of fear, by Martin Bright: Climate change is an era-defining issue. We must be able to speak out about it.
The Index: Free expression around the world today: the inspiring voices, the people who have been imprisoned and the trends, legislation and technology which are causing concern.
Pile-ons and censorship, by Maya Forstater: Maya Forstater was at the heart of an employment tribunal with significant ramifications. Read her response the Index's last issue which discussed her case.
The West is frightened of confronting the bully, by John Sweeney: Meet Bill Browder. The political activist and financier most hated by Putin and the Kremlin.
An impossible choice, by Ruchi Kumar: The rapid advance of Taliban forces in Afghanistan has left little to no hope for journalists.
Words under fire, by Rachael Jolley: When oppressive regimes target free speech, libraries are usually top of their lists.
Letters from Lukashenka's prisoners, by Maria Kalesnikava, Volha Takarchuk, Aliaksandr Vasilevich and Maxim Znak: Standing up to Europe's last dictator lands you in jail. Read the heartbreaking testimony of the detained activists.
Bad blood, by Kelly Duda: How did an Arkansas blood scandal have reverberations around the world?
Welcome to hell, by Benjamin Lynch: Yangon's Insein prison is where Myanmar's dissidents are locked up. One photojournalist tells us of his time there.
Cartoon, by Ben Jennings: Are balanced debates really balanced? Ask Satan.[/vc_column_text][/vc_column][/vc_row][vc_row][vc_column][vc_custom_heading text="Special Report" font_container="tag:h2|font_size:22|text_align:left"][/vc_column][/vc_row][vc_row][vc_column][vc_column_text]
It's not easy being green, by Kaya Genç: The Turkish government is fighting environmental protests with conspiracy theories.
It's in our nature to fight, by Beth Pitts: The indigenous people of Ecuador are fighting for their future.
Respect for tradition, by Emily Brown: Australia has a history of "selective listening" when it comes to First Nations voices. But Aboriginal campaigners stand ready to share traditional knowledge.
The write way to fight, by Liz Jensen: Extinction Rebellion's literary wing show that words remain our primary tool for protests.
Change in the pipeline? By Bridget Byrne: Indigenous American's water is at risk. People are responding.
The rape of Uganda, by Issa Sikiti da Silva: Uganda's natural resources continue to be plundered.Cigar smoke and mirrors, by James Bloodworth: Cuba's propaganda must not blight our perception of it.
Denialism is not protected speech, by Oz Katerji: Should challenging facts be protected speech?
Permissible weapons, by Peter Hitchens: Peter Hitchens responds to Nerma Jelacic on her claims for disinformation in Syria.
No winners in Israel's Ice Cream War, by Jo-Ann Mort: Is the boycott against Israel achieving anything?
Better out than in? By Mark Glanville: Can the ancient Euripides play The Bacchae explain hooliganism on the terraces?
Russia's Greatest Export: Hostility to the free press, by Mikhail Khordokovsky: A billionaire exile tells us how Russia leads the way in the tactics employed to silence journalists.
Remembering Peter R de Vries, by Frederike Geeerdink: Read about the Dutch journalist gunned down for doing his job.
A right royal minefield, by John Lloyd: Whenever one of the Royal Family are interviewed, it seems to cause more problems.
A bulletin of frustration, by Ruth Smeeth: Climate change affects us all and we must fight for the voices being silenced by it.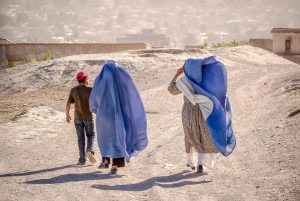 Credit: Gregory Maassen/Alamy[/caption]
The man who blew up America, by David Grundy: Poet, playwright, activist and critic Amiri Baraka remains a controversial figure seven years after his death.
Suffering in silence, by Benjamin Lynch and Dr Parwana Fayyaz The award-winning poetry that reminds us of the values of free thought and how crucial it is for Afghan women.
Heart and Sole, by Mark Frary and Katja Oskamp: A fascinating extract gives us an insight into the bland lives of some of those who did not welcome the fall of the Berlin Wall.
Secret Agenda, by Martin Bright: Reforms to the UK's Official Secret Act could create a chilling effect for journalists reporting on information in the public interest.